Rancho prepares for Homecoming '22
Rancho Cucamonga High School is hosting its annual Homecoming dance on Saturday, Sept. 24 at 7 p.m. As Rancho students prepare to get glammed up, ASB and RCHS staff prepare for the homecoming rally, homecoming court, and the homecoming football game.
Homecoming always has a theme that the rally and dance are based on. This year's theme will be announced in September, but ASB President, senior Paul Masilang gave a slight hint about it.
He didn't want to spoil it much, but Masilang said, "It's definitely magical."
"Both the rally and the dance will occur in the gym for Homecoming," said Masilang. "The rally starts on a weekday, typically a Friday. On this day we have set times where students can go and watch the rally and later in the evening, around seven o'clock, the football game starts."
This year, according to Masilang, Rancho seniors will have the opportunity to run for Homecoming court. The student body will be able to nominate seniors they would like to see on the court.
"So, for the homecoming court, we feature seven girls," said Masilang. "To get to that point, we have student nominations… and only seniors can vote for homecoming queen."
After seniors vote for a Homecoming queen, the results will be announced the night of the Homecoming football game.
To raise spirit, RCHS holds a Homecoming Rally in the gym. Depending on students' fourth-period class, they will either be assigned first or second rally. During the rally, classes will get to watch many various performances but most thrillingly, the Homecoming Court dances. Each student running for court gets to put together their very own dance performance to gain support and votes from their audience.
One of the biggest traditions at RCHS is the Homecoming football game. RCHS's football team will play against Vista Murrieta High School this year.
When asked if the football players would feel more pressure from the bigger crowds during the Homecoming game, varsity football kicker and defensive back, junior James Hamilton said, "No, we're very focused on the field and make sure that we're doing our jobs."
"They're just another team, we have to take precautions as usual," said Hamilton. "We just have to make sure to get everything cleared up on our part so we can just play the game and win."
Hamilton said that the football team will be focused on getting their win and playing together as a team.
"Go, Cougs!" Hamilton said.
One twist about the Homecoming game is the cheerleaders. For the game, both varsity and JV cheerleaders will be cheering on the varsity football team.
"Last year's Homecoming was really fun, exciting, and I feel the team came together as one after that game," said JV cheer captain, sophomore Syriah Silva. "I just think I will have a lot more pressure than last year."
Silva is enthusiastic about the Homecoming game but feels more pressure this year being captain.
"I have to keep JV in proper behavior," said Silva.
The Homecoming game allows JV Cheerleaders to be excited and lets them familiarize themselves with cheering at varsity football games.
"I think it would give JV something to look forward to," varsity cheer captain, senior Hannah Hawkins said. "It will give them the experience of what it's like to be a varsity cheer member!"
The JV cheerleaders will also have the opportunity to cheer with their "big sibling" on cheer.
"I love being able to cheer with my [little cheer sibling] and having the whole team together," said Hawkins.
The Homecoming game is loved and favored over the many games of the football season. Many friends and family members come out to support our Cougars.
Leave a Comment
Your donation will support the student journalists of Rancho Cucamonga High School. Your contribution will allow us to purchase equipment and cover our annual website hosting costs.
About the Contributors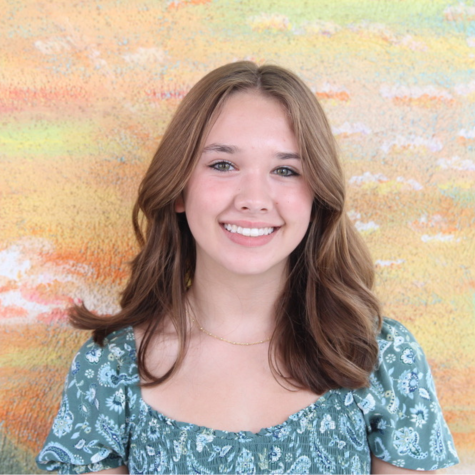 Teagan Backer, Staff Reporter
Teagan Backer is a freshman at RCHS, this is her first year in journalism. Her favorite part about journalism is getting to write about the big and fun...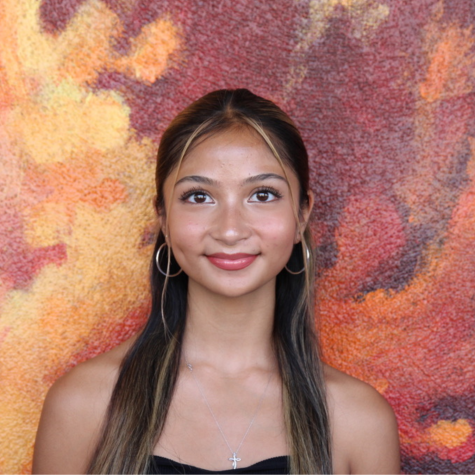 Shareen Siddiqui, Copy Editor
Shareen Siddiqui is a junior at Rancho Cucamonga High School, and this is her first year in journalism. She is the copy editor of the school newspaper,...