Fall Recipes
Fall time is the best season to enjoy your favorite treats when you want to feel comfy and cozy; and, what better way to this through warm, fall-inspired food. The best part about this is that you can enjoy the taste of fall with minimal ingredients without the extra calories.
In the City of Rancho Cucamonga, there is a program created within the Healthy RC initiative to help people keep a healthy lifestyle. Chef Geno said the program is called "The C.A.S.A. (Cocinando, Amigos, Saludables, y Alegres) Spanish for cooking with a healthy, happy friends program."
Chef Geno teaches nutrition education, while making delicious recipes for you and your family to enjoy! Since going virtually, these recipes have been more accessible than ever from the comfort of your home.
Today, Chef Geno has shared with us a few dishes on his favorites during the fall season.
The first recipe is a quick-and-easy Apple and Yogurt Cups which are a take on apple pie with the fusion between cinnamon and apples delicious for any part of the day.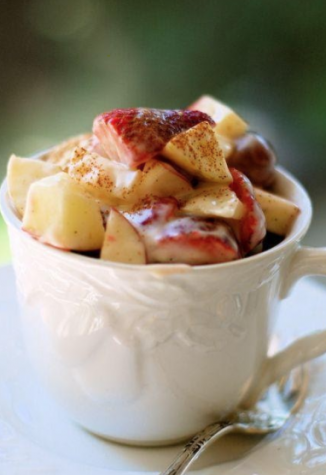 To create this dish you will need:
1 1/2 plain whole milk yogurt
¼ cup honey
1 Tbsp ground cinnamon
1 tspn vanilla extract
3 cups chopped apples
Instructions
Place the yogurt, honey, cinnamon and vanilla into a bowl and mix well to incorporate.
Add the chopped apples and mix to combine.
Serve cold as dessert or as a snack.
Refrigerate leftovers for up to 2 days.
With this quick and delicious recipe you can create 4 cups to share with you and your family.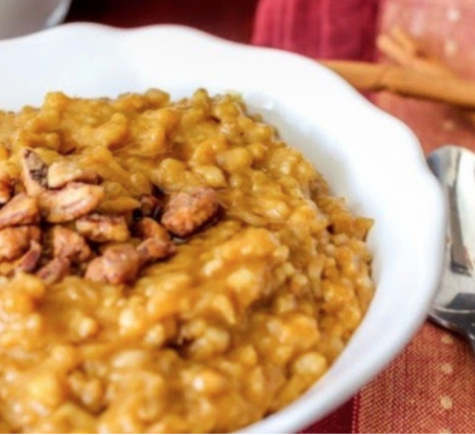 Next is a fan favorite, a healthy twist on pumpkin pie.
With this oatmeal it is created with delicious pumpkin and spices which can be eaten hot or kept overnight in the refrigerator for cold oats.
This recipe takes minimal preparation and is perfect for breakfast or even a snack.
To create 2 servings of the Pumpkin Pie Oatmeal you will need:
1/4 cup pureed canned pumpkin
1/2 cup whole organic milk
1 ripe banana, sliced
2 dashes cinnamon
1/2 cup old-fashioned oats
1 dash ground cloves
1 dash ground nutmeg
1 Tbsp honey
Handful berries (optional)
Directions:
Put the pumpkin, milk, sliced banana, oatmeal and cinnamon into a pot on the stove.
Stir often over medium high heat for about 5 minutes or until mixture starts to simmer.
Turn down heat to medium low and add the ground cloves, ground nutmeg and honey. Stir and add more milk if needed and simmer for one minute.
Serve hot and topped with berries if desired.
*Recipes courtesy of Chef Geno from the C.A.S.A cooking program