Part-time Jobs in a Pandemic: RCHS Students Face New Challenges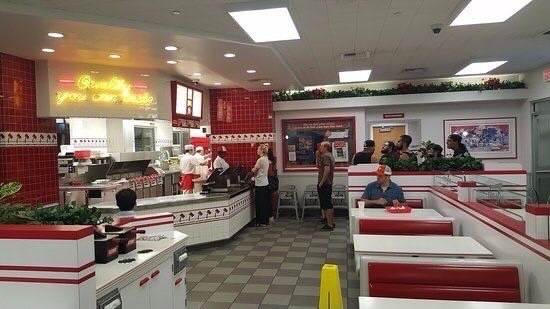 Many Rancho Cucamonga High School students have part-time jobs that might have been affected by the Coronavirus pandemic.
The pandemic has changed the easy countless workplaces and businesses operate. From complete closures to new safety protocols, everything is different.
Despite some businesses closing for good, many have created new work policies and rules to follow social distancing guidelines. The start of the 2020-2021 school year, along with the pandemic, is also changing the way students at Rancho work at their part-time jobs.
Take senior Dylan Archer, for example. In the beginning of the pandemic, one of the most common outcomes teenage employees faced was a cut in hours. Archer said, "In the beginning of all of this, my work hours were cut very hard and I got lucky with a 3 hour shift."
According to Archer, many people were still working; however, since there are more employees working now, many employees needed to go home early.
Work responsibilities and tasks have also changed during to the pandemic. When students go to work, they must undergo temperature checks and answer simple health questions to ensure the safety of one another.
Archer, an In-N-Out employee, said, "During the pandemic, mandatory temperature checks and simple questions before every shift are in place to make sure everyone in the store is safe." Archer also explained that employees must also wear a mask and gloves throughout their entire shift.
Sanitizing is a requirement at each workplace as well. Senior Angelique Mandelcorn, a Subway employee said, "employees have to work on extra cleaning care and clean more often."
The start of the school year has also had a minor impact on students' work lives. Some of the changes include possible hours cut or changes due to school hours and basic work permit requirements.
Senior Julian Rizo, a McDonald's employee, said "I can't work as much due to school starting."
Most of the time, hours are cut and changed since students are unable to work during school hours. In regards to school starting up again, Mandelcorn said, "It's causing me to be less motivated with my work being in a comfortable environment where I can wear pjs and eat during class."
Overall, the pandemic has had a large impact on the work lives of RCHS students. Hours are cut and work responsibilities have changed drastically.