Shut up and trick-or-treat
The warm scent of candles in pumpkins wafts through the air while the ringing of doorbells, the light chant of "trick-or-treat," and the occasional scream, fill the sounds of Halloween night.
Halloween began as the Celtic tradition Samhain which invited people of all ages to celebrate the dead and eventually evolved into the Halloween we all know in the United States.
Other fall celebrations commemorating the dead even span across cultures, like Dia de Los Muertos and Purim.
"They'll never forget their best moments by celebrating a fun holiday in their most important time in life," senior Dyllon Russel said as he reminisced over his past years of trick-or-treating.
As a senior at the precipice of adulthood, stuffing my face with my hard-earned Hershey's bar is the absolute best way to spend Halloween. Nothing gets better than hanging out with a bunch of friends and running around the neighborhood for free candy.
Halloween is a timeless holiday that many people celebrate. Everyone who wants to trick-or-treat should be able to. So why rob that from teens? Because we're annoying? We're too old? We're too rowdy? That's nonsense and here's why!
HAVE FUN WITH YOUR FRIENDS
Aside from the free candy, which is by far the best reason to trick-or-treat, Halloween forges a greater sense of community, reminding the younger generations to enjoy holidays no matter how old they are.
Trick-or-treating is the perfect excuse to have fun with your friends. Instead of staying cooped up in your room watching horror movies, grab a bunch of friends and get some fresh air!
"It's a great way to get out of the house and have some fun on Halloween without getting too crazy," senior Miranda Jimenez said.
Moreover, walking around and seeing people trick-or-treating, teens and kids alike, breaths life into a boring neighborhood. It feels warm, inclusive, and fun!
"One time I went trick-or-treating with my whole family and it was just super fun," Jimenez said, "It felt nice to see all the adults have fun like they were kids again."
Not only is it a safe communal activity, but it's an opportunity to connect with others. That connection is vital for every single human being, regardless of age.
You wouldn't be a grinch on Christmas, so don't be a grinch on Halloween!
DRESS UP AND GET ATTENTION
Whether it be a beautiful princess or a terrifying ghoul, there's nothing quite like becoming your favorite character for a night. Dress up however you wish and take pride in all the attention of everyone who passes you by.
"So many people wanted to take pictures with me when I dressed up as Darth Vader," Russel said.
Halloween is the perfect opportunity for cosplayers and people who love dressing up. It's socially acceptable to splatter paint all over your skin, wear the most ridiculously amazing costumes, and express another part of yourself!
"Halloween is one of my favorite holidays because I get to dress to fully express myself in whatever way I want," Jimenez said.
Sewing up your own outfit and admiring other trick-or-treaters' costumes add to the fun of Halloween!
SPOOKS
For any horror junkie, Halloween is the best holiday. It is the day the horror icon Michael Myers returns to Haddonfield, Illinois to continue his murderous spree in the fictional film franchise "Halloween."
No trick-or-treater is ever safe from spooks on Halloween night, so if that's up your alley, then go for it!
"OKAY OKAY SO YOU GET A NICE HEALTHY WALK, YOU GO WITH YOUR FRIENDS, FREE CANDY, YOU DRESS UP, AND GET SPOOOOOKED," an anonymous RCHS sophomore said with overwhelming enthusiasm, "WHAT IS THERE NOT TO LOVE ABOUT TRICK OR TREATING???
You could also walk around local neighborhoods and admire Halloween decorations, but always be weary of people trying to scare you.
SENIOR YEAR
Lastly, it's sad but true, senior year may be the last year students get to spend with their friends before graduating. What better way to cherish that time than to trick-or-treat with the ones you'll miss?
"Teens should do it because it'll be the last time before it won't feel fun as a young teen," Russel said.
Trick-or-treating does come with responsibility and common sense, especially as a teen setting an example for younger generations. Jimenez said, "Always be respectful to people's property and be very cautious."
No, it's not cool to steal candy.
Get out and enjoy Halloween with your friends and family, dress up, and get scared! Everyone deserves to have fun.
Leave a Comment
Your donation will support the student journalists of Rancho Cucamonga High School. Your contribution will allow us to purchase equipment and cover our annual website hosting costs.
About the Contributors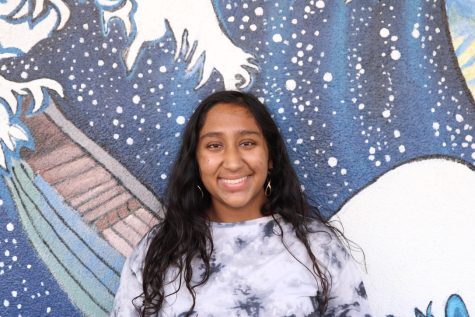 Nimrah Khan, Editor-in-Chief
Nimrah Khan is a senior at RCHS, and this is her third year in journalism. She is the editor-in-chief of the school newspaper, The Cat's Eye. Her favorite...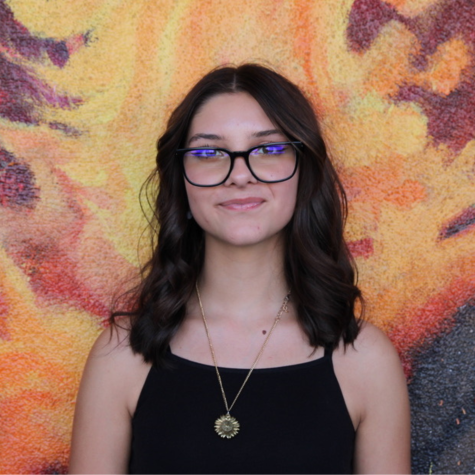 Isabella Moran, Media Manager
Isabella Moran is a junior and this is her first year as a Media Manager for the school newspaper, The Cat's Eye. She enjoys interviewing other students...