The "Cougar Cart" makes its way around campus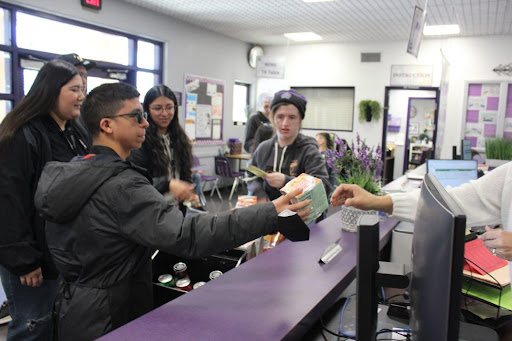 This year, students in Practical Program/life skills classes lead the Cougar Cart, a small snack service in the administration building aimed at helping students with disabilities gain work experience and develop the skills necessary to participate in society.
Every Wednesday during third period, anyone could catch the Cougar Cart in action! Students in the Practical Program and moderate-to-severe functional classes now have the opportunity to gain hands-on job experience. To make the snack service successful, each student takes on a variety of roles that practice sales-job skills.
"We wanted to create opportunities for our students to gain work experience," RCHS teacher and Best Buddies advisor Mr. Daniel Fernandez said.
Many students with intellectual or developmental disabilities cannot participate in social situations the same way other students do, making it hard for them to secure jobs and careers in the future.
Hence, the idea of the Cougar Cart was born.
The idea arose in 2020, when a parent concerned with their child's ability to maintain jobs after high school suggested an activity that strictly focused on developing vocational skills. Three years later, that dream became a reality.
"Our students most likely won't be able to go out into the community and apply for jobs. Some students shut down in a situation that their not familiar with," Fernandez said. "So that's why we created the Cougar Cart, for [our students] to gain some kind of experience."
When working the Cougar Cart, Practical Program students develop a variety of vocational skills, including customer service, product pitches, and simple finance.
Practical Program/Life Skills teacher Ms. Andrea Cataldo said, "They are working on skills needed for a sales job, such as answering questions and introducing themselves and the product, as well as money skills like counting money and giving correct change."
Though the Cougar Cart goes far beyond a program to gain work experience. It is not just a simple hands-on experience.
"These are the exact skills they will need after graduation and in their future careers," Cataldo said. "It's also a fun way for them to be included in the student store's sales and meet the office staff who they don't normally get a chance to meet."
Moving forward, both Cataldo and Fernandez hope to grow the program beyond the scope of a snack service for administrators.
"I'd love to be able to offer this for more days a week and to possibly sell to teachers on their prep period," Cataldo said.
Opening up the Cougar Cart to teachers would give Practical Program students more opportunities to develop their skills and interact with new people.
However, Fernandez suggests extending the program to the entire RCHS campus.
"Right now this service is intended for teachers and staff, but to go further, we should explore expanding it to all students, with the help of general education students willing to work with our Practical Program students," Fernandez said.
While the Cougar Cart is an opportunity for hands-on work experience, it is also a gaping door into a world of inclusion, presenting possibilities that further meld together the general student body and those in specialized educational programs.
The Cougar Cart allows students with intellectual or developmental disabilities to learn how to function within society, support themselves, and live the life they deserve all while promoting inclusion.
RCHS student Lawrence Parinas said, "I actually do have a lot of fun doing the Cougar Cart because I can still work even though I can't have the same jobs right now that other students have."
Leave a Comment
Your donation will support the student journalists of Rancho Cucamonga High School. Your contribution will allow us to purchase equipment and cover our annual website hosting costs.
About the Contributor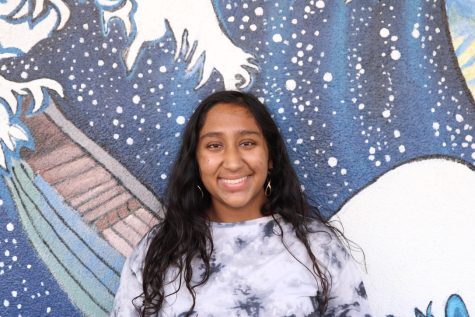 Nimrah Khan, Editor-in-Chief
Nimrah Khan is a senior at RCHS, and this is her third year in journalism. She is the editor-in-chief of the school newspaper, The Cat's Eye. Her favorite...