Class of 2023 grad fair to be held Nov. 2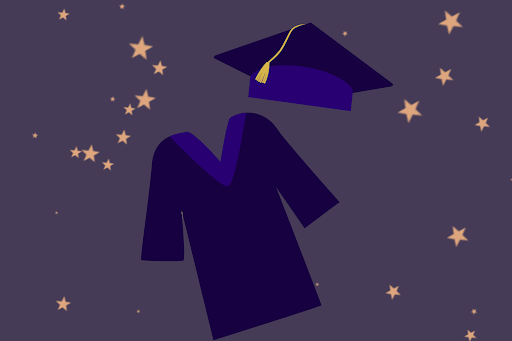 Rancho Cucamonga High School will be hosting its annual Grad Fair in the multi-purpose room on Wednesday, Nov. 2, from 4 p.m. to 7 p.m.. 
The Grad Fair opens up the opportunity for the senior class to buy everything that is needed for graduation. In addition, purchasing exclusive senior events and items such as graduation caps and gowns will be available all in one spot. 
"I think it's exciting, it's also kind of a reminder of leaving high school behind, so it's a little sad, but it makes you look forward to the future too," senior Janina Gbenoba said.
Gbenoba expressed more excitement for viewing the senior regalia in person and seeing the end of her senior year.
"It will really put me in the mindset of graduation, and get me ready for the end of high school but also remind me of everything I have accomplished, and everything that's going to come next," Gbenoba said.
The AP Secretary of RCHS, Ms. Stacy Ransdell, addressed the specifics of what will be available for the seniors at the Grad Fair.
"Jostens will be there; they will be selling capes and gowns, announcements, senior apparel, and class rings," Ransdell said. "Yearbook will be here, doing senior ads in the back of the yearbook. The student store will be open because you will be able to purchase grad night, senior excursion, senior sweatshirt."
Additionally, Ransdell said that Studio 1 will be on campus to provide the opportunity for the seniors to look at senior portraits and order them. 
Ransdell described the essentiality of going to the Grad Fair and taking advantage of the opportunity of the convenience for the seniors. She also encouraged seniors to buy their cap and gowns at the Grad Fair
"Just show up—I mean it's nice to be able to go because Jostens will have all of their stuff out for you to look at, so opposed to looking at it in the catalog," Ransdell said.
Ransdell will also be present at the Grad Fair to answer any further questions that students may have.
Leave a Comment
About the Contributor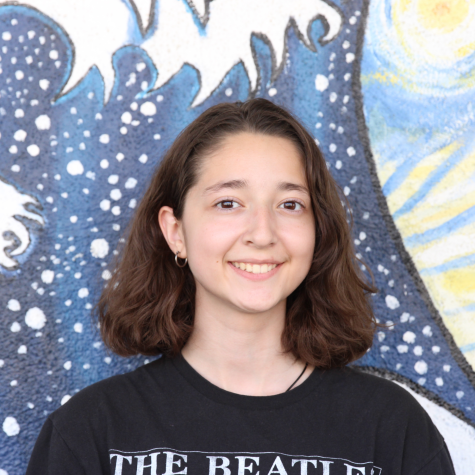 Juestina Schenken, Staff Reporter
Juestina Schenken is a senior at Rancho Cucamonga High School. They are currently involved with the creation of The Cat's Eye. Schenken is also interested...