Are AP and Honors classes worth the hassle?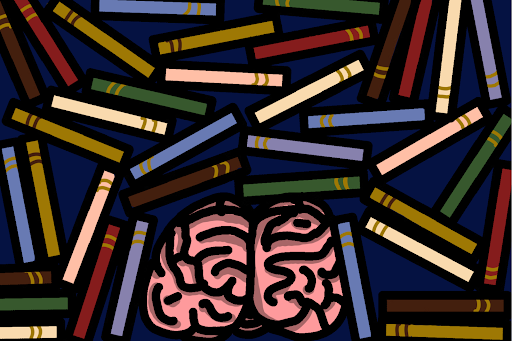 Advanced Placement (AP) and Honors classes are the two most challenging courses to take throughout high school. The curriculum in the courses involves a lot more studying and assignments. Even though the courses may have their drawbacks, they possibly allow students to earn college credit while also preparing them for the college curriculum and helping them get a feel for what the workload is like.
According to lahigh.org, "Taking an AP course helps students build critical thinking skills, confidence, and the essential time management and study skills necessary for college success."
There are many pros and cons to taking a harder course at Rancho. First off, students can receive college credit. Furthermore, honors and AP courses look good on a student's school transcript, and it can help students' GPAs go up. The cons to taking these classes are that their courses require more work, they have harder exams, and some colleges and universities don't accept college credits.
Senior Kathleen Gurning is currently taking AP and honors courses at RCHS and agrees that there is a lot more work such as exams and writing assignments that is required to be done in the courses.
"It varies day by day. Sometimes we do practice AP exams and sometimes we do timed writing assignments and timed FRQ based on a prompt that we were not given before and sometimes we do in class discussions of the book or play we read," Gurning said.
Being a senior on campus, AP English Literature has been one of Gurning's toughest classes this semester from all of the reading and writing assignments to this being one of her first hardest classes to take on campus.
"My most challenging class I have had this semester was AP English literature," Gurning said. "It's just because of the course work and there was just a lot of stuff to do, we had to do a lot of reading in the class and a lot of writing, and it was one of the first challenging classes that I took on campus."
Ms. Mary Vertiz, an English honors and AP Literature teacher at RCHS, discusses what taking an AP and honors curriculum looks like and how it differs from regular prep courses.
"At the honors and AP levels, we, in the English Department, challenge our students with more independent reading, complex writing, and deeper critical analysis," Vertiz said. "The expectation is that students will do much of the reading, journaling and annotating outside of class. Generally speaking, it's much more expected that students will work independently and come together to review, discuss, and refine."
Students in honors and AP classes tend to push their peers and challenge them to produce better results, while working under pressure, to get more accomplished to be a part of a winning team.
"Students in the honors and AP coursework challenge each other. Students tend to be competitive, and they push each other to do more and produce better final products," Vertiz said. "Being in that environment serves as a catalyst for success. It's like being on an athletic team and training to be stronger and faster and more accurate – to work under pressure – and to ultimately be part of a winning team. For some, those winning teams are some of the more prestigious colleges in the nation."
Junior Sienna Gango is another student that takes AP and honors classes on campus. She agrees with Gurning that there is a lot more work and curriculum that comes into taking these courses.
"It is a lot of memorization; Mr. Griffone is great, just a lot of content to memorize," Gango said. "If I have a big test coming up maybe like a couple of hours per-day, if not homework usually takes around an hour per-day."
It's good to start in a grade where you can handle more on your plate because of the difficulty with the curriculum being so massive.
"The difficulty that comes with the curriculum in these classes is massive, so it's good to start off in a grade when you know you can handle more on your plate," Gango said.
RCHS Counselor, Ms. Brianne Meredith, believes the AP and honors courses will give students an opportunity to prepare for the college curriculum while also getting college credit.
"I feel that students will benefit from taking honors and AP classes because the academic rigor of these classes will help prepare students for the challenges of college courses," Meredith said. "In addition, students who take AP classes have the opportunity to take the AP exam at the end of the school year. If a student does well on an AP exam, they can earn college credit for that class."
Preparation is key for managing a stressful workload. According to AP teachers and RCHS counselors, students should set time to complete assignments and to study. It is also important to maintain good grades while also balancing extracurricular activities.
"Students need to set realistic goals for themselves. The workload in honors and AP classes is more than for a college prep class. Therefore it is important to make sure that you will have enough time to complete the assignments and have enough time to study as well," Meredith said. "It is great to challenge yourself, but you want to also make sure that you are maintaining strong grades and that you can balance any extracurricular activities."
If students are interested in starting a more challenging class such as an honors or AP course, they should start when they are ready. Meredith explains when students should begin taking AP courses.
"If a student has not yet taken an honors or AP level class by the time they are a junior and they meet the qualifications, good grades and a strong gpa, they should try taking one during the 11th grade," Meredith said.
Through the various assignments, and taking more tasks on AP and honors classes are worth it because they offer students the opportunity to assemble the tools that they need for college, while also earning college credit.
Leave a Comment
About the Contributor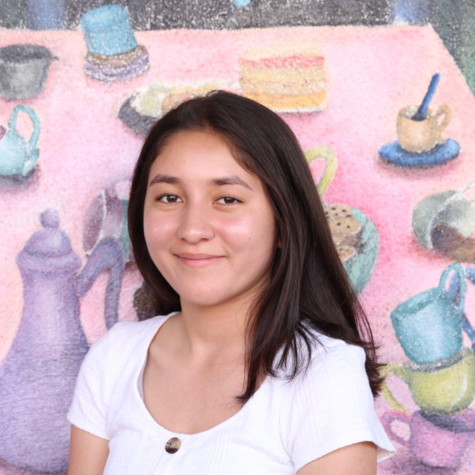 Lauren Maldonado, Student Life Editor
Lauren Maldonado is a sophomore at RCHS, and this is her second year in journalism. She is a staff reporter for the school newspaper, The Cat's Eye. Her...