Mr. Kirk's lasting impact on RCHS
In the last four years at Rancho Cucamonga High School, we've had many principals including Mr. Cary Willborn who brought all the energy to every rally, Mr. Eduardo Zaldivar who led the school during the pandemic, and finally, Mr. Joshua Kirk who guided the school for the past two years.
Kirk became principal during the 2021-2022 school year. He helped many students get back in the groove of normalcy after the pandemic, and through those trying times, no matter how the day was going, students at RCHS say Kirk always maintained a positive environment throughout the school.
"It's an honor to hear that a lot of staff have positive things to say," Kirk said. "You never really realize how many people you have the chance to impact."
Hearing so many positive things about one's time in leadership means that a person is definitely doing something right. Their leadership can spark an inspiration inside someone to go above and beyond.
"Impact to me means aligning with a passion and purpose inside me. You have to have the heart to serve and to give back," Kirk said. "Impact to me is being able to assist and help those take steps forwards in life and give them the strength and courage to do whatever they want."
Leadership in schools isn't always a single-path journey. There are a plethora of twists and turns that come along with it, but hearing how Kirk found ways to give back to the community at Rancho Cucamonga High School truly makes the difference.
"It's humbling and validating for your efforts. Leadership is quite a lonely position in order to understand this role you really have to experience it," Kirk said.
It truly does take someone with courage, strength, and endurance to be a strong and effective leader. Kirk sought out the opportunity to make sure he experienced every part of leadership during his time at Rancho Cucamonga High School.
"I would say Mr. Kirk had a lot of personality which caused many students to gravitate towards him; he felt so personable," Dr. Sherry Berwick, the Assistant Principal of Ed Services, said. "Kirk's been a very influential leader to me as a role model because he has a unique communication style."
A need for stability and longevity is much needed at Rancho Cucamonga High School; many hope that the energy Kirk has brought to the school stays around and continues on for many more years to come.
"Without Kirk, I don't think I'd even be in this position," Mr. Richard Martin, the Assistant Principal of Student Services, said.
"He encouraged me to take this position; he's great at encouraging people and realizing things that we don't even see in ourselves. He's great at bringing the best out of everyone," Martin said. "I've noticed such a positive environment since having Kirk here, and I truly hope that this carries out with the next leader at the school."
Leave a Comment
About the Contributor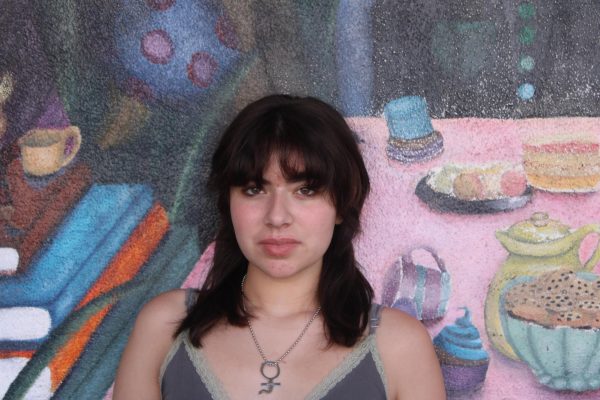 Luciana Martin, Media Manager
Luciana Martin Is a senior at RCHS , this is her second year in journalism and her first year managing media and photography for The Cat's Eye. When...