The First annual drama and Creative Writing Club competition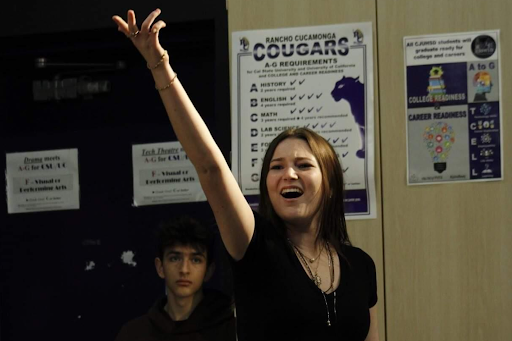 The RCHS Creative Writing Club partnered up with Drama Club to host the first monologue competition entitled "Page to Stage," offering students the opportunity to write monologues that drama students performed on Friday, Jan. 27.
Performances took place from 5-7 p.m. in the auditorium with an admission cost of $5.  
The original monologues were judged by English and drama teachers Ms. Landau, Mr. Boles, and Mr. Loudermilk, giving both the writer and performer the chance for a cash prize. 
Monologues were submitted by both RCHs drama club members and members of the Creative writing club. 
"They submitted a monologue to the RCHS drama remind and signed up in a drama club meeting to act," said Drama club president Sandy Mourice.
Mourice said she was excited for this event, and she hopes it can become an RCHS tradition. "This is the first year [for this competition]. We hope to make it a tradition," said Mourice. "I hope people come to see it and support."
Ms. Mary Vertiz, an AP Literature and honors English teacher explained the judging process.
"The monologues themselves are judged based on imagery, development of character, and use of any figurative language while the performance will be judged based on connection to character, dynamic action (use of space), vocal quality, and dynamic range of emotion," said Vertiz. "Judges will use a rubric and points will be calculated and averaged accordingly."
Vertiz observed that teens nowadays are constantly operating on a screen as a repercussion from the pandemic, causing them issues with maintaining consistent social skills 
"There is a general consensus among observers that there is a lack of personal connection stemming from less personal interaction and expression within our teen population," Vertiz said. 
With the constant use of cellphones, the confinement from the pandemic has only made circumstances worse for students. 
Vertiz said, "Certainly, the isolation of the pandemic didn't help matters nor does the incessant reliance on cellphones (hiding behind the screen so to speak)."    
Giving students the opportunity to say words that are left unsaid and voice who they are through performance can create unbreakable bonds and new friendships. 
 "This creative competition, we hope offers an opportunity for students to express themselves face to face – both in the written and performance platforms, and if creative teams and friendships are forged, even better," Vertiz said.  
 It is crucial to know that the competition is a way for students to demonstrate their talents while also giving them a chance to be more sociable, and work with different clubs. 
 "With that said, it's important to note that this event wasn't created as a means to combat isolation (but if it does, all the better!). Rather, it was created in an effort to offer Rancho students another way to show their creative talents and to have an opportunity to collaborate across the two clubs," Vertiz said. "It's important for students to have an outlet and opportunity to hone their skills and showcase their talents." 
Leave a Comment
About the Writer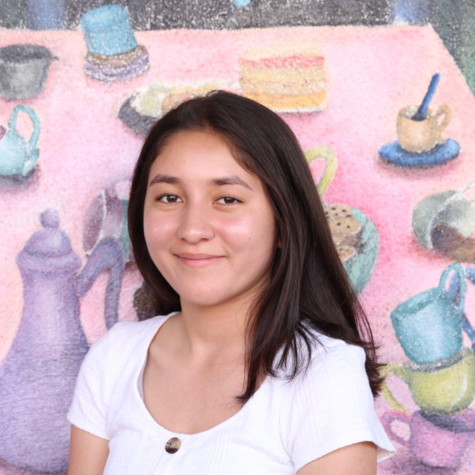 Lauren Maldonado, Student Life Editor
Lauren Maldonado is a sophomore at RCHS, and this is her second year in journalism. She is a staff reporter for the school newspaper, The Cat's Eye. Her...