Best Halloween candy
Halloween is a big holiday celebrated every year on Oct. 31. It celebrates All Hallows Eve, where people dress up and go trick-or-treating with their friends and family. 
For most of history, candy has been a big part of this holiday's tradition. According to National Geographic,"Candy had first made its appearance in the 1800s at American halloween parties as taffy"
As the popularity of trick-or-treating rose, so did the sales of candies and other stored goods. 
"In the 1950s candy manufacturers began to get in on the act and promote their products for halloween and as trick-or-treating became more popular candy was increasingly regarded as an affordable, convenient offering," according to History.com.
Two students at RCHS share what their favorite candies are to get for this festive day and why they like this candy so much. 
"My favorite Halloween candy is Snickers," sophomore Elise Camerena said. "This is because I like salty and sweet candies."
According to PureWow , The most popular halloween candies of 2022 are:
Reese's Peanut Butter Cups

Twix

Reeses Take five

Sour Patch Kids

Butterfingers
"My favorite Halloween candy would be the mini KitKats. It's my favorite because it's a nice little treat to eat, and it's also a great midnight snack," sophomore Amilya Hill said.
Candy plays a huge part in making Halloween such a fun holiday to celebrate whether you get the candy while trick or treating or buying some from the store. 
Leave a Comment
About the Contributor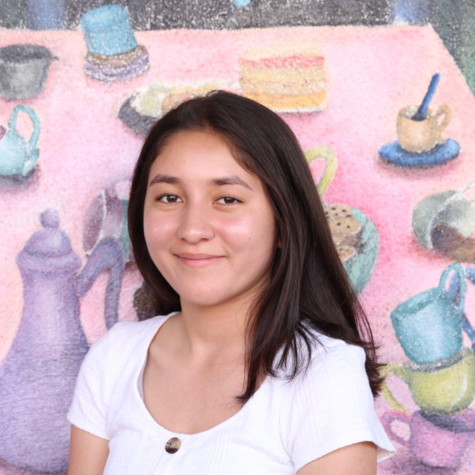 Lauren Maldonado, Student Life Editor
Lauren Maldonado is a sophomore at RCHS, and this is her second year in journalism. She is a staff reporter for the school newspaper, The Cat's Eye. Her...