RCHS Students Set Goals for the New Year
With 2022 off to a great start, it is time to make new year's resolutions. Many RCHS students have set different goals to achieve for their new year. 
Some students have made goals for their health and overall well-being. RCHS senior Alivia Ochs wants to set higher fitness goals for the year. She said, "I want to work out a little bit more than I usually do so I can get more fit. 
This goal is important to Ochs because she would like to be healthier. She said, "I want to get more fit because I just want to be healthier physically and mentally this year." So far, Ochs is still confident in her goal and is working to achieve it. Ochs said, "I am now going to the gym an extra day or two a week and so far I am still striving to keep my goal."
RCHS sophomore Kavian Asgari said his new year's resolution is to become a better basketball player this year. He said, "I plan to go to the gym 3 to 4 times a week and play basketball for at least 2 hours a day."
Asagari set these goals because he wants to become a professional basketball player. He said, "These goals are important to me because I love basketball and it's my goal to play Pro."
Students also like to set academic goals and finish the school year strong and proud. RCHS senior Terrance Chen wants to pass this semester with A's in all of his classes. He said, "I want to be able to get straight A's all semester and graduate with that." 
Chen will work on this goal by giving himself more time for his studies. He said, "I want to study a bit more and focus more on my homework so I'll be able to do better on tests." Chen has been very progressive in his goal and intends to keep going strong throughout the year. He said, "I've started taking more time to study and less hanging out with friends and I have made progress by getting homework done faster."
RCHS Freshman Gracee Flores said she wants to do better in the second semester than she did in the first semester. She said, "I set those goals because last semester I didn't do some of my assignments on time and they were late and my grade would drop."
Flores plans on working for this goal by doing her assignments ahead of time. She said, "I want to work on my goal by doing my assignments the same day they are assigned."
Learning something new is always a good goal to set. Especially when it will benefit and motivate you. RCHS sophomore Abigail Ronoh wants to learn how to animate for this year. She said, "This year I want to learn how to animate because it is really cool and interesting to learn."
Ronoh wants to be able to set a time specifically for this new year's goal of hers. She said, "I want to work on homework as soon as I get home and make time to learn from videos on how to animate." This goal is important to Ronoh because it may benefit her in the future. She said, "It is important to me because it is a good way to motivate me for bigger goals in the future."
Now that the new year has officially started, it is time to start working on achieving the goals you have set for yourself. Whether that be fitness goals or academic goals, with pure determination, students can do it. 
Leave a Comment
Your donation will support the student journalists of Rancho Cucamonga High School. Your contribution will allow us to purchase equipment and cover our annual website hosting costs.
About the Contributor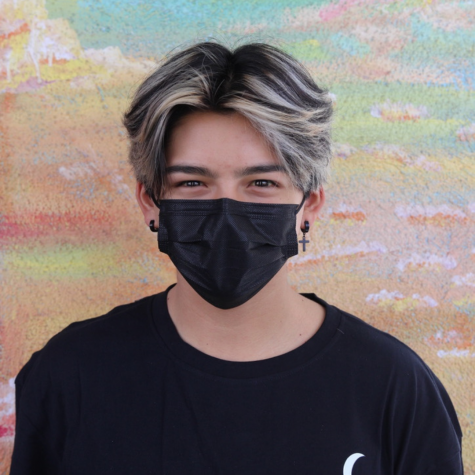 Luca Castaneda, Staff Reporter
Luca Castaneda is a senior at RCHS, and this is his second year in journalism. He is a staff reporter in the school newspaper The Cats Eye. Luca is interested...