Start Shopping Small with Rancho's Student Entrepreneurs
Shopping small has always been an important part of any community. Whether you shop locally for sustainability purposes or to simply give back to your community, supporting local businesses holds a great impact because when you support a small business, you are supporting a dream. With the reasons to shop small becoming more crucial than ever due to the pandemic, buying from the people near you will help keep the sense of togetherness afloat- even at a distance.
While there is no prediction on how much longer the pandemic will haunt local businesses, the pandemic has uncovered a silver lining: an opportunity for entrepreneurs to blossom.
It's no question that staying at home for months has brought on not only boredom but new unforeseen hobbies. As some hobbies come and go for most of us, for these three Rancho Cucamonga High School seniors, their pastimes have turned into way more than just a quarantine hobby. From designing one-of-a-kind graphic tees, creating affordable jewelry, to hand-making pottery, these three RCHS students have made their own small businesses from home.
For RCHS senior Maria Garcia, her quarantine activity of choice was to start pottery. Garcia, who is also a member of the Spanish National Honor Society on campus, started crafting with clay last Spring. As her clay creations turned out to be a success, Garcia decided to take her hobby to the next step: creating her own pottery business called Glaze N Daze Pots.
Garcia started her business in Rancho Cucamonga from her self-made pottery studio in her backyard.
"The idea behind my shop is to make stuff that can be used on the daily." Garcia said. "My shop started off as a hobby during May, since everything was closed I decided I wanted to spend my time doing something new and fun."
Glaze N Daze Pots has now sold out of most of its items on the Instagram page, with requests coming in every day for Garcia.
Don't let the name confuse you. Glaze N Daze Pots sells more than just beautiful pots. "I sell handmade mugs, plates, cups, vases, planters, jewelry holders" said Garcia.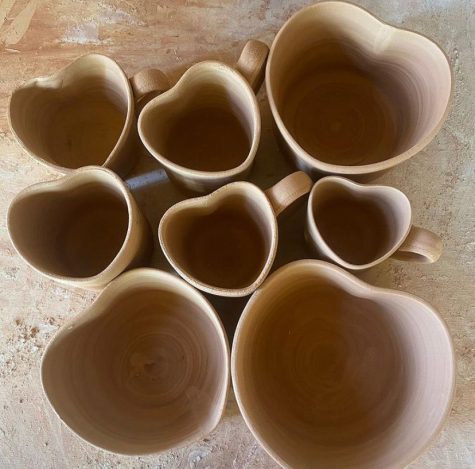 Garcia's prices range from $15-$20 for a handmade mug, but if you are interested in anything else made from clay, you can find me on Instagram @glaze_n_daze_pots." said Garcia. "I post items I have ready on there, and if you like a commission DM [direct message] me."
Another RCHS entrepreneur is senior Olivia Peats. Peats, who is also a member of the Fashion Club, created her own business called EAYVILO where she creates her own t-shirts at affordable prices.
"EAY stands for the words "eager" and "young" and VILO is my name backwards," said Peats.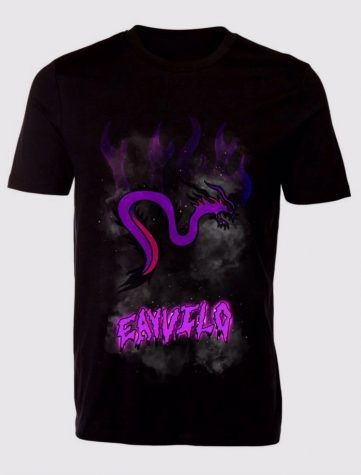 Peats currently has three designed t-shirts for sale in which you can find at @eayvilo_ on Instagram.
Another Rancho Cucamonga High school entrepreneur is senior Marissa Marten. Marten is also a member of the RCHS Link Crew, and she created her business Felicity Jewelry.
Marten described her jewelry as "bright, minimalistic, super cute, and totally worth the price!"
Marten's idea is that anyone can wear her accessories to express themselves through fashion.
"I would love to see my shop in the future have it's products be go-to staples for my clients," said Marten. "If they need a set of earrings for a special occasion…I hope my jewelry would make for an easy go-to decision."
Marten's "tarnish-free, hypo-allerginic jewelry" is sold on both her Instagram page @felicityjewelry and her shop's website at http://shop-felicity-jewelry.myshopify.com.
So whatever your reason to shop small happens to be, supporting the local businesses near you comes with great benefits as well as the feeling of closure from home. Peats strongly believes in the importance of shopping locally. She said, "When we support small businesses, they contrast bigger businesses and add diversity to the market."