Harry Styles Makes October the New July with the Release of 'Golden' Music Video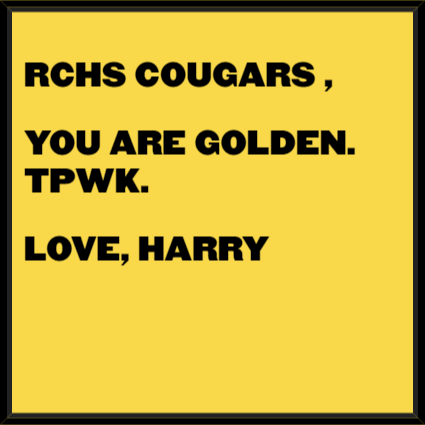 The date is October 26th, 2020. Once again, it's another Monday in quarantine, yet this particular day brings a different feeling. It's a feeling of warmth- it's as if you have found yourself woken up in a warm European destination. You lay on your bed, confused until you realize the first notification on your phone from YouTube reading: "Harry Styles- Golden (Official Video)."
The British pop-star has brought the same predicament to millions of fans worldwide by releasing the music video for his fifth single "Golden." Styles is seen exploring Italy's Amalfi Coast, running on cobblestone streets, and driving through town in vintage cars to the beachy tune. "Golden" is the opening song to his sophomore solo album Fine Line- which songs have been certified platinum numerous times and has countless nominations to its name. The video has now racked up more than 20 million views on YouTube in just two days with fans racing to see what the singer has up his pink collared sleeve this time. Of course, Styles did not disappoint as it seems as most of us are still fragile when it comes to discussing the vintage looks, pearl jewelry, or the yellow painted nails he effortlessly pulls off in the video.
As for senior Mikayla Martin, the video has been a source of happiness for her during dark times, dubbing it her favorite music video that Styles has done. "It made me so happy to see him happy and free to be himself," says Martin, who has been a fan of Styles since his boy band days with One Direction. Some of the most memorable scenes from the video have been already shared countless times throughout Twitter: whether it's a clip replaying Styles personally serenading passengers in their car or him swimming shirtless in Italy's clear coastal waters, The charming behavior and mannerisms that Styles naturally radiates through his videos and his real-life can have fans blushing for weeks, so it wasn't a surprise when Martin expressed her favorite part of the music video. "I think my favorite part of the video was when he was dancing along the side of the road," says Martin. "It was just so adorable and so him."
Before the release of the sunny visual, Harries received personalized social media cards from the singer himself, reminding his fans that they "are golden." These messages of sweet nothings from Styles has become a trend that fans have comfortably grown familiar with as he continually uses this charming method throughout his Fine Line era to give a hint to new upcoming singles and music videos.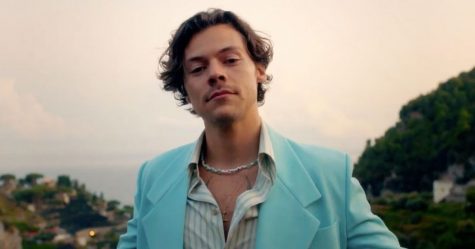 And in Styles' typical fashion, each of the cards ends with a sweet prompt to treat people with kindness or what he and his millions of fans refer to as" TPWK." This message to spread kindness has been the singer's motto throughout his entire solo career- from selling millions of items with the tagline plastered on it or ending every concert with the quick message. Take, for example, junior Galilea Tellechea. Tellechea has been following Styles since 2011 and has this iconic abbreviation on her bio for both her Instagram and Twitter accounts. She says that the singer is one of her role models who has significantly impacted who she inspires to be as a person. "Harry has inspired me not to be selfish, to be kind to others, and to make sure that I'm not only thinking about myself."
As "Golden" continues to grow on music charts, it wouldn't be such a surprise if the demand for pearl accessories continues to rise too as Styles is seen wearing elegant pearls in the video. Rancho Cucamonga High School's FIDM Fashion club board members Maya Peats and Sylvanah Corales both discuss the relationship between the looks Styles pulls off and the song itself saying, "The outfits in the video are casual, yet elegant and professional as they match the sound and lyrics of the song which are uplifting and peaceful. This allows cohesiveness as the different tones and clothing pieces embody the overall theme". His love for risky fashion is not only seen through his music videos but also shown through his everyday life as he is constantly photographed with colorful painted nails or wearing high-waisted trousers. Peats and Corales both give a nod to his impact on current fashion, saying, "Styles has had a significant impact on our generation through inspiring his fans to wear what they want, and feel comfortable in their own skin as he challenges gender norms in fashion."
Once again, Styles and his ability to charm people with his pure lyrics and sophisticated fashion have everyone wishing to dance alongside him on those cobblestone streets in Italy. Until then, let's continue to pretend quarantine is just that by playing "Golden" on repeat.