Walking through rites of passage
There are many important moments in life that create the person you are today. These moments are called rites of passage.
First kisses, sweet sixteens, graduations, quinceañeras, baptisms, high school dances, and even funerals are all examples of rites of passage. Classic coming-of-age movies such as "16 Candles,", "High School Musical,", and "The Perks of Being a Wallflower," (which first was a novel), encapsulate rites of passage that take place during teenage years. Students in high school have just begun to experience these events.
The Homecoming dance is typically the first high school dance that students attend. School dances are glorified in film. Since childhood, people have looked forward to attending a high school dance. Junior Jianna Eguilos was eager to attend a Homecoming dance.
"It was exciting to see everyone dressed up and having fun," Eguilos said. "I'm glad that they had the dance both in the gym and outside. I loved dancing and having fun with all my friends."
Prom is another high school tradition that most students participate in. RCHS alumn, Sarah Siddiqui, class of 2022, shared that her prom experience was extraordinary.
"It's the last dance for most seniors, so it's like a 'goodbye' to high school dances," Siddiqui said.
Siddiqui described prom to be an important stepping stone in life and bittersweet. She said it was a core memory.
Overall, high school dances have been important to students for many generations. It is an event that cannot go unnoticed.
One rite of passage that many teenage girls experience is quinceañeras. Whether they host their own or attend one, quinceañeras are special occasions for teenage girls. In Latin traditions, girls are widely celebrated for becoming a woman on their fifteenth birthday. Originating in Mexico, quinceañeras are now celebrated and practiced all over the world.
"Quinceañeras are an important part of our lives, it's like a milestone," said junior Isabella Moran. "It's a transition from being a little girl to being a woman. It's essential because it celebrates our culture with friends and family."
Many cultures share similar traditions as a quinceañera. Sixteenth birthdays for girls are supposed to be milestones for being more mature.
In the classic movie "16 Candles," Samantha Baker shows the audience what being a teenage girl is like. She goes through her birthday with typical adolescent dread.
Sweet sixteens are the birthday that many young girls look forward to. For many, the sixteenth birthday is a celebration of womanhood and marks the end of a girl's childhood.
Sixteenth birthdays are not only important to girls, but to boys too. In many cases, businesses start hiring people at 16. This means that at 16, many get their first job.
"My first job gave me a chance to learn how to be independent. I can now make my own money and pay for the things that I personally need," junior James Hamilton said. "It also gives me more experience for future jobs."
It also marks the age of driving. The legal age to drive a car is 16. Driving is a very important part of life. It unlocks freedom unlike anything else.
"My license gave me more freedom because now I don't have to rely on my parents as much anymore," senior Giszelle Garfias said. "It also gave me more independence to grow and go places on my own."
Garfias explains that driving opened a new door in her life. She believes that it is more convenient for herself and her parents.
Eighteenth birthdays are also very important for many people. They mark adulthood, graduation for most people, being on your own, and having to pay taxes.
"I believe that 18 marks when you become an adult and that is special because you can only go from adolescence to adulthood once," Siddiqui said.
This birthday may be scary to some, but Siddiqui found it exciting to start a new chapter of her life.
All in all, rites of passage are an important part of life. These special occasions make memories that are unforgettable. From children to teenagers to adults, everyone goes through rites of passage.
Leave a Comment
About the Contributor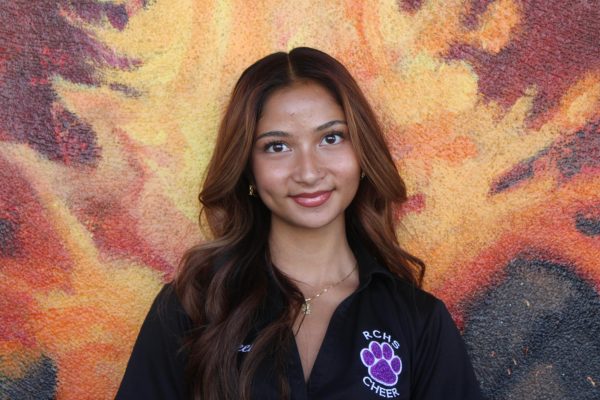 Shareen Siddiqui, Editor-in-Chief
Shareen Siddiqui is a senior at Rancho Cucamonga High School, and this is her second year in journalism. She is the Editor-in-Chief of the school newspaper,...