RCHS hosts its first annual BSU Honor Roll Awards
Rancho Cucamonga High School held its first annual Black Student Union Black Honor Roll and Awards Ceremony sponsored by RCHS BSU and the RCHS African American Parent Advisory Council. On Tuesday April 4, 2023, parents, students, and faculty members as well as former BSU advisers gathered in the auditorium to celebrate Black student achievement on campus.
The ceremony began with a short speech by BSU advisor Ms. Jenna Jemison and AAPAC President Kassandra Wilson. Jemison and Wilson expressed how excited and grateful they were to host this event.
"It was a beautiful event with over 600 people in attendance and over 300 Black and African American students honored for their hard work and many roles they fulfill here at Rancho Cucamonga High School," Jemison said.
Following Jemison and Wilson's speeches, senior Hannah Jefferson performed the Black National Anthem "Lift Every Voice." After Jefferson's performance, Assistant Principal of Achievement Mr. Jeremy Hansen started with the first category of awards.
The first awards given were to students who took part in BSU Mentors. BSU Mentors is a program where Black upperclassmen help guide and mentor Black underclassmen.
Once students' names were called, they walked up to the stage to be greeted with a warm hug from RCHS principal Mr. Joshua Kirk. In addition to a warm embrace, Kirk handed the students their certificates and a medal depending on the award.
At the ceremony, Kirk shared the African proverb, "I am because we are. We are because I am. The BSU awards is a reflection of that proverb."
Following the first set of awards, Hansen also presented awards for students who were members of AVID for the 2022-23 school year. This led to the next set of awards which recognized students with a GPA of 3.0-3.49 during the spring semester. Over 30 students won this award and are now a part of the BSU Honor Roll.
This led into a speech given by BSU co-president, Leonard Wilson III. During his speech, he expressed his pride for the growth that the Black students have had in various activities on and off campus.
"It is really important to note that this is not the same for a lot of schools," Wilson said, regarding the event. "We are very lucky to be in a school where our counselors helps us succeed and that definitely isn't the norm for most Black kids."
As well as recognizing student accomplishments, Jemison and Wilson also honored the former BSU advisers, Ms. Dawnesha Buckner (Coach D) and Mr. Ellis Stevens. According to Jemison and Wilson, without their contributions and determination, BSU would not be what it is today.
"Coach D worked hard to establish a BSU on this campus in 2004. She knew having a BSU here at RCHS was important, and she laid the foundation for what we have here today," Jemison said. "What everyone saw at the awards ceremony was truly the fruits of Coach D's hard work."
Once Coach D left, Stevens took over and maintained her legacy. Since then, the program has blossomed into a safe space for young Black students on campus.
"Mr. Stevens has played an intricate role in what the BSU is today," Jemison said.
The ceremony continued with the BSU Cum Laude award. They gave this to students with a GPA of 3.5-3.649. A vast number of students also received this award.
As the evening progressed, awards for academics weren't the only ones that were given. BSU also recognized students who excelled in athletics, have been leaders on campus, and have taken part in clubs during the 2022-23 school year.
Dr. Monica Caffey directly followed this by presenting certificates and medals to students who took part in a workshop called "Student State of Mind."
Co-President of BSU Nyla Taylor then gave a speech where she acknowledged the accomplishments of RCHS Black students, motivated her peers to continue to strive for greatness, and a gave a small conclusion for the seniors.
"I felt the event went well and BSU should continue to put on the award ceremony," Taylor said. "It is important to acknowledge our Black students accomplishments and keep an uplifting spirit on campus."
Junior Justin Jackson performed Beyoncé's "Be Alive" as the Senior Video played displaying images from BSU senior events during this school year and pictures of BSU seniors displaying college commitments and acceptances.
Back on the stage, Jemison presented certificates and medals to the Black Girl Magic Club executives congratulating them on their hard work and dedication during this school year.
More academic awards were presented. The first being for BSU Magna Cum Laude for the students who earned a GPA of 3.65-3.79. As well as the BSU Summa Cum Laude for students who earned a GPA of 3.8-3.99.
Mr. Richard Martin presented another set of non academic awards to students who had jobs during the 2022-23 school year, performed community service, overcame adversities, or were a part of visual and performing arts.
The Principal's Honor Roll recipients quickly followed them this award being for students with a 4.0 GPA or higher. Senior Lundon Dotson was one of the recipients of this award.
"It was pretty nice," Dotson said. "It was nice to see my efforts pay off."
They gifted the last award of the evening to the BSU executives. Jemison presented this award with a certificate and a medal.
"For the RCHS Black Student Union, it is important for us to continue to highlight not only our individual achievements of our Black students, but our community as a whole. We will continue to host the BSU awards every year for this reason," Jemison said.
Leave a Comment
Your donation will support the student journalists of Rancho Cucamonga High School. Your contribution will allow us to purchase equipment and cover our annual website hosting costs.
About the Contributor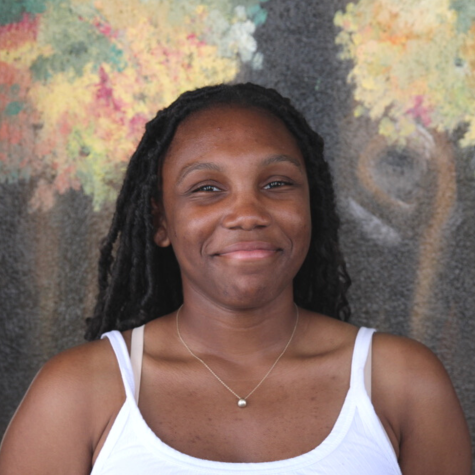 Kassidy Coleman, Assitant Editor
Kassidy Coleman is a senior at RCHS, and this is her first year in journalism. She is the Assistant Editor for the school newspaper, The Cat's Eye. Her...