The first RCHS Varsity boys volleyball team wraps up their season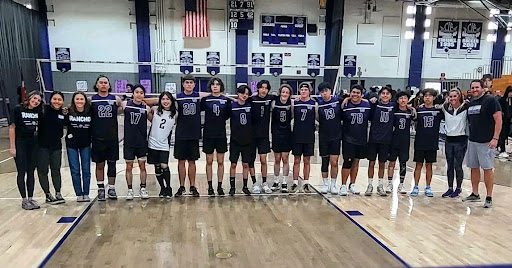 The RCHS boys varsity volleyball team lost a home game against Los Osos 0-3 on Tuesday, April 4. The team was also defeated at a home game against Upland 0-3 on April 6. As for the month of April, the team only had a total of nine games. 
For home games, the boys volleyball has won seven and lost five games. The team's overall record for the season was 9-14.
On Monday, April 10, the team played an away game against San Juan Hills High School and lost 0-3. Then, on April 11, the team lost an away game to Claremont 0-3. 
"Going into it, San Juan was the only team that we didn't know anything about," opposite hitter and junior Nathan Packer said. "Normally, our coach is able to watch game film of the team that we're going to play and to give us strategies or information that could help us win." 
Since the boys did not know much about San Juan Hills, they needed to work harder as a team to find out the others skills and tactics to endure the game.
"On the contrary, the only thing that we knew about this team is that they had a good record," Packer said. 
Packer explained more in depth about what his team felt since for the San Juan Hills game. He said they had to really keep their heads up to win the match. 
"None of us knew any of the players due to the distance that the school was, and there was no way for us to really find out anything about them the only other thing that we knew was that it was their senior night, which meant it was like a really important night for them, which made it all the more bizarre," Packer said.
In addition, Packer explains that he and his team realized that they were much more competitive with San Juan HIlls. Combining the knowledge that they lacked and what they knew made many of the boys feel like the game was basically a lost cause. This made this match very frustrating, knowing that if they had more confidence going into it they could have taken the game from San Juan Hills without losing.
After the losses against San Juan Hills and Claremont, the team had a four-game win-streak. On April 13, the team defeated Los Osos High School at an away game. Following the victory against Osos, the volleyball team defeated both Alta Loma High School on April 17, and Etiwanda High School on April 18, with scores of 3-0 and 3-1, respectfully. Followed by wins against Damien High School on April 20 with a 3-0 score.
The winning streak ended on April 24 when Aquinas High School defeated RCHS 1-3. 
Outside hitter and senior Vincent Huynh said April was a good month. 
"It's going great so far, we have a four [game] win streak ending with our game against Damien," Huynh said.
Senior Adam Quatch also informs about his opinion on how the boys volleyball team has done throughout this month.
"I think during April our team definitely showed a lot of improvement and we had a better connection as a team as well because of bondings and other activities that we had; long bus rides, pre-game huddles, etc," senior Adam Quach said. "I think our improvement really shined through on our senior night, where we beat Etiwanda after losing to them earlier in the season!"
Leave a Comment
About the Writer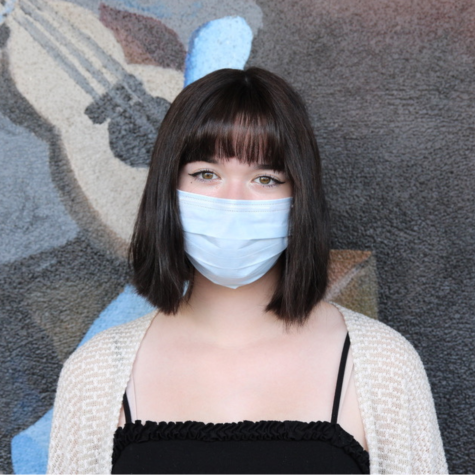 Devin Ortiz, Staff Reporter
Devin Ortiz is a senior at RCHS and this is her first year in journalism. She is a staff reporter of the school newspaper, The Cat's Eye. Her favorite...