What is Eid and why is it important in Islam?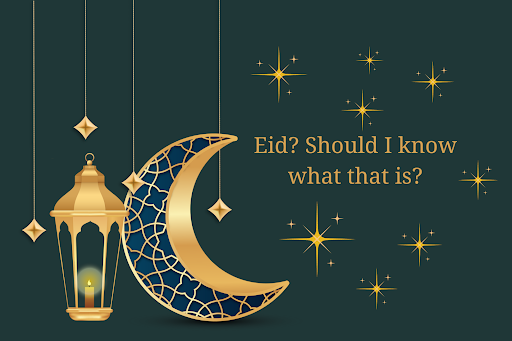 Muslims, followers of the religion of Islam, are taking part in the month of Ramadan and preparing for the special festival, Eid al-Fitr, which will take place on Friday, April 21, 2023.
But what is Ramadan, what is Eid, and why are the two so important in Islam?
What's Ramadan and What's Eid? 
"Ramadan is a holy month in Islam in which Muslims all across the world who are healthy, who are the right age (meaning at least 18 years and above), and not too old where they are frail, fast on a daily basis for 30 days or 29 days depending on the Lunar calendar," said Mahmood Kauser, serving as the Imam of the Ahmadiyya Muslim Community in Los Angeles.
Similar to the Solar Calendar, the Islamic Lunar Calendar consists of 12 months, each month beginning approximately at the time of the New Moon. Ramadan is the ninth month of the Islamic calendar.
Once the month of Ramadan ends and the new month, Shawwal, begins, Muslims celebrate a day known as Eid al-Fitr.
"Eid means a festival. It means a feast, in a way. The purpose of Eid is that after 30 days of sacrifice and after 30 days of struggling, for the sake of reformation, it is the day when we [Muslims] celebrate," said Kauser. "We celebrate that we made it through such a difficult time, not only as an individual but as a society at large and, in fact, globally. All the Muslims around the world will be celebrating Eid."
And after the ending of Eid al-Fitr, Muslims then prepare for the second Eid, which takes place after the first ten days of the month of Hajj. This Eid is known as Eid al-Adha.
Eid al-Adha, which happens about two months and ten days after Eid al-Fitr, is celebrated to commemorate the sacrifice of Prophet Abraham, his wife Hagar and their eldest son, Ishmael. This sacrifice, explained Imam Kauser, was when Ishmael was old enough to understand what he was committing to.
After seeing many visions of sacrificing Ishmael and explaining them to him, Abraham and Ishmael decided to fulfill the visions. However, right before they were about to commit the sacrifice, God spoke to them.
"God, of course, said no. What it meant was to sacrifice an animal for the sake of God," explained Kauser. "The premise behind it all is to [not only] eliminate human sacrifice, but in fact [also] give sacrifice of time and effort instead of your actual lives."
It is within this story that Muslims often find inspiration to show their utmost devotion towards God and learn of the wisdom that comes out of it.
"Every time I hear the story [of Abraham], I am always inspired to see the different meanings that come out of it, like the elimination of human sacrifice and the great devotion and loyalty of Abraham towards God," said senior Maala Noor.
In a nutshell, Eid al-Fitr is celebrated by Muslims all over the globe for making it through a difficult time, while Eid al-Adha is celebrated in the honor of Prophet Abraham's devotion to God.
How do Muslims celebrate Eid?
Essentially, Eid is the day when Muslims dress in new and fashionable attire and go to the mosque for the Eid prayer in the morning. After this, they are encouraged to meet with friends and family and bond with each other in remembrance of Allah.
"I celebrate Eid by going to the mosque for Eid prayer, wearing new cultural clothes, and eating breakfast at the mosque," said junior Rianna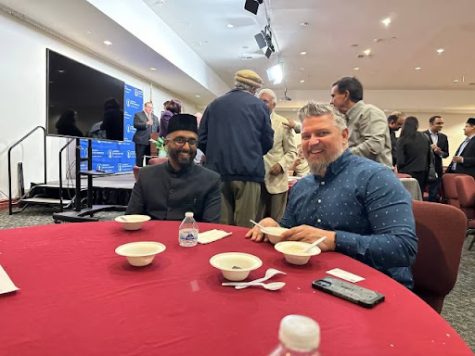 Mamun. "After prayer and eating, we go to my grandmother's house where everyone comes to eat and exchange gifts."
Muslims typically follow the same routine in how they celebrate Eid. However, oftentimes because of work or school, many students may celebrate briefly before returning to work.
"Since Eid typically falls on a school day, my mother will make sheer khurma, a type of pudding, and I might dress up in a Pakistani shirt," senior Maha Tahir said. "If it falls on a weekend, I might go to a party with my family if my mother is not working that day."
One could say that Eid is a Muslim holiday similar to how Christians enjoy Christmas and Hindus celebrate Diwali, with prayer, family, and feasts.
When looking at the different beliefs of RCHS students, one is able to see the great diversity the school has to offer. There are some students who believe that no matter the religion or beliefs that one has, it is important for everyone to respect and understand it before judging others.
"I believe it is really important for people to respect other religions and their beliefs," said Noor. "I think it would be better if they should first learn about the religion and understand why they believe in it instead of criticizing and looking down on it."
Leave a Comment
About the Contributor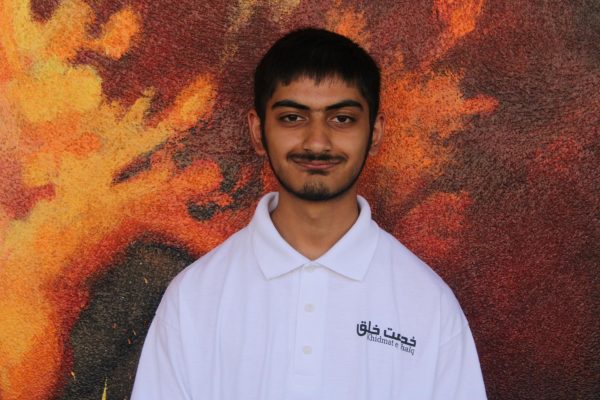 Fozaan Noor, Copy Editor
Fozaan Noor is a senior at RCHS, and this is his second year in journalism. He is the Copy-Editor for the school newspaper, The Cat's Eye. His favorite...