The Cats Eye's take on Shake Shack
Having originated on the East Coast in 2004, Shake Shack rapidly made its way over to the West Coast through opening new locations, the newest one being at Victoria Gardens in Rancho Cucamonga, California.
The location has been under construction since mid-2022, and with talks of an upcoming launch, people around the area were surprised to learn about the new location.
"I was surprised cause I had no idea, I only found out cause I saw some people post on their stories," RCHS senior Timothy Garcia-Blanco said.
Garcia-Blanco, however, said he has never been to a Shake Shack, but that he'd probably stop by in the near future.
Before the official opening, a soft launch took place on Sunday, March 10 for the employees' friends and family. Shake Shack employee Verena Lofty was working both at the soft launch and the grand opening. 
"I personally mediate between our kitchen and our guests, making sure orders are correct before they are sent out and abetting any questions or providing additional help to our guests if needed," Lofty said. "Our soft launch was for our friends, family, and community. We served free food all day to those with vouchers just to make sure everything was running smoothly before we opened to the public."
Lines were going out the door on the opening day Monday, March 13, with a 25-minute wait for each order because of the surplus of people. Balloons arched over the front of the building and workers were out front welcoming everyone in.
"Working the grand opening was very busy but also super like cool because I got to meet a bunch of guests and interact with a lot of people and really see how we worked under the pressure of the never ending lines," said Lofty.
REVIEW
As the title implies, Shake Shack is notorious for their milkshakes, but they also have a variety of burgers and sandwiches. With all the hype surrounding its grand opening the question arises, is it worth the hype?
Google reviews gives Shake Shack 4.2 stars out of 5, but we at The Cat's Eye aimed to validate this data ourselves. In an Instagram poll on @thecatseye, viewers were asked to rate Shake Shack on a scale from 1-10, and the results gathered averaged out at a 7.5/10.
We also gathered student testimonials from those who attended the grand opening, including senior Ryan Nunnally and junior Diego Arreola.
When he went, Nunnally ordered the truffle burger, truffle fries, and the strawberry shake.
"The burger at Shake Shack was honestly pretty mid. I was expecting it to be amazing, and the burger ended up being okay," said Nunnally. "The fries on the other hand were very good and my favorite thing I got there."
Nunnally compared the food from Shake Shack to another notorious burger joint, In-N-Out.
"If I had to choose between In-N-Out or Shake Shack, I would definitely choose In-N-Out. Personally I feel like In-N-Out tastes better, and it's overall more affordable," said Nunnally. "Overall, I rate Shake Shack a 6/10."
Arreola ‌ordered the Double Smokeshack with their pomegranate basil lemonade and crinkle-cut fries.
"The fries were almost perfect, and I enjoyed them being crinkle cut," said Arreola. "The burger was a little small but altogether with sauce especially it was really good. The pomegranate lemonade was my favorite; It was amazing."
Like Nunnally, Arreola compared Shake Shack to In-N-Out, but from a completely different perspective.
"I would put [Shake Shack] above places like In-N-Out and Five Guys for fries, but for its burger portion other places are better. Based on the flavor and variety of options though I would put it overall in my top three," Arreola said.
The quality of Shake Shack appears to be based on individual preference, so come see for yourself if it's worth the hype or not now that this new location is more accessible for RCHS students.
Leave a Comment
Your donation will support the student journalists of Rancho Cucamonga High School. Your contribution will allow us to purchase equipment and cover our annual website hosting costs.
About the Contributor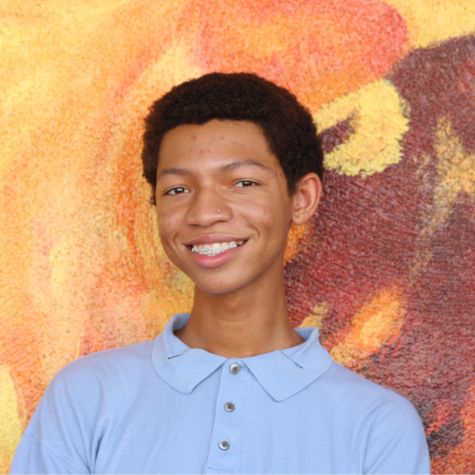 Lionel Getten, News Editor
Lionel Getten is a senior at RCHS, and this is his first year in Journalism. He is the news section editor of the school newspaper, The Cat's Eye. His...