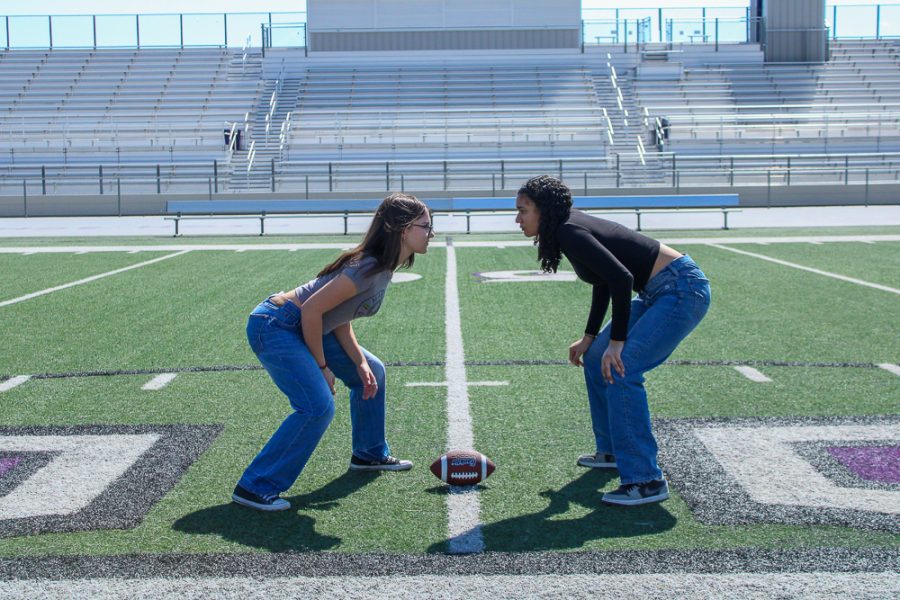 Juniors vs. seniors: Powder Puff expectations
March 9, 2023
With the second year of Powder Puff commencing since Covid, many seniors and juniors prepare to face off for the annual female flag football game.
Senior Sofia Vasquez and Junior Isabella Moran are very excited to compete and prove which team is better.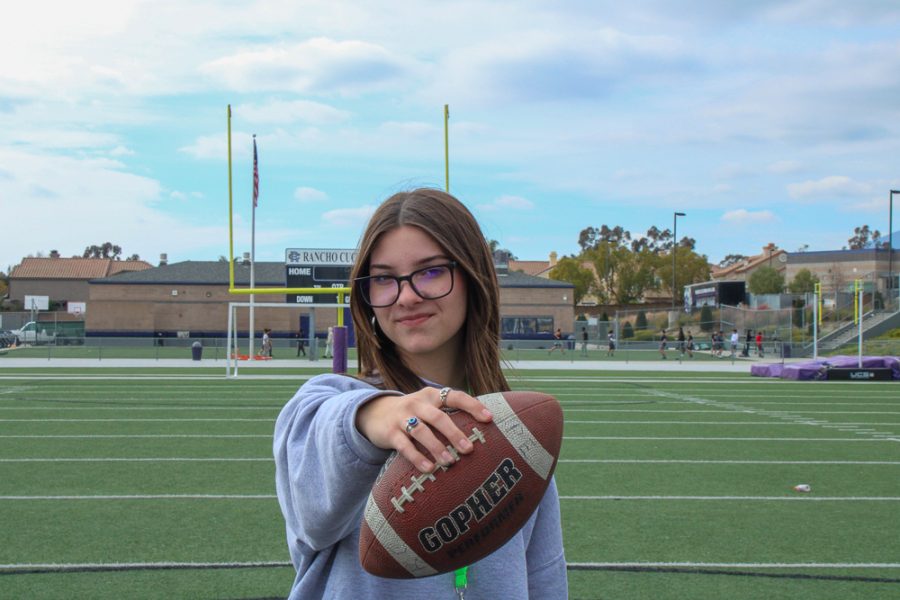 Athlete spotlight: junior Isabella Moran
Rancho Cucamonga High School hosts their annual juniors vs. seniors Powder Puff game on Friday, March 17. Powder Puff is a flag football game designed for female juniors and seniors to compete against each other. Junior Isabella Moran is one of the many girls that decided to join.
"I joined because I wanted to meet more people and get more involved with school," Moran said.
Moran is currently practicing for the positions of defensive line and offensive line. She said her boyfriend encouraged her to join this year because he is one of the Powder Puff coaches.
Going into Powder Puff, Moran hopes to have an offensive position while also being with her friend, however, they ended up on the defensive line.
"I wanted to be the ones who run out and pull the receiver's flag, but I stuck with my one friend to D-line," Moran said. "Then I found out that it was so much fun so that's why I stuck with it instead of doing the other position. It's really fun with our small group."
Although Moran is enthusiastic about joining Powder Puff, she does feel nervous since she joined with no previous knowledge of football.
"This is my first time playing football in general," Moran said. "I am more confident now that I know more though,"
Moran feels pressure to win against a good team, but she is connecting more with her teammates. They work together to improve as a team.
"I'm pretty scared of going up against seniors that are more experienced, but I am getting closer with the other girls," Moran said. "I think I'm bonding with them."
She said that she loves that Powder Puff is an opportunity to make new friends and enjoys bonding with her teammates. Moran thinks this season will be tough to win against the seniors since they have more experience.
"I know for sure I will be able to say by the end of the season that I've come out of my shell and that I've done what I couldn't do," Moran said.
Moran thinks that no matter the game's outcome, it will be a fun experience and she is glad that she joined. She agrees that her team has chemistry with each other, and that is an important factor when it comes to team sports.
"It's kind of cool to see it all come together," Moran said. "I have confidence that we will play well."
The girls participating have the option to choose a name and number for their jersey. Moran customized hers for this season.
"I put 'Bella Wella' and number 99," said Moran. "I don't know what the uniforms look like yet, but I just put my nickname."
Moran overall is enjoying the season so far, she was nervous to join at first but she thinks it is very fun.
Leave a Comment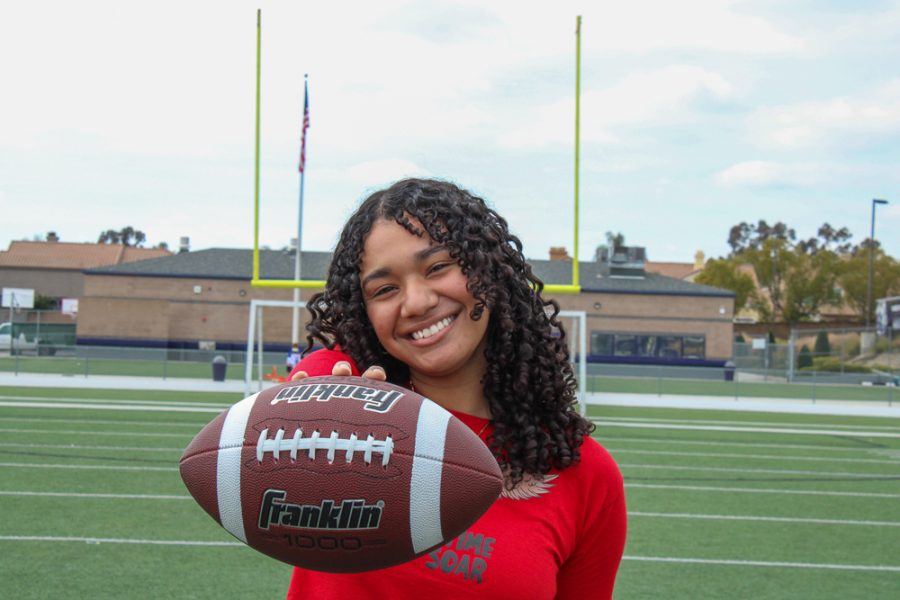 Athlete spotlight: senior Sofia Vasquez
Powder Puff, the all-female flag football team at Rancho Cucamonga High School, is making its second year around since Covid. The senior and junior teams are training to face off on Friday, March 17.
Returning player, senior Sofia Vasquez is starting this year strong, looking to redeem herself from her junior year loss. Vasquez said she feels very confident going into her second year of Powder Puff.
"I'm expecting to actually win this time. Last year we couldn't have long practices, but there's been huge improvements to our sport as a whole," Vasquez said.
Vasquez originally joined because she's always wanted to play football, though she knew it might've been dangerous she was ready to tackle the sport.
In her junior year, Vasquez said the choice to join the team was one of her best decisions, leading to many new friends and growing to be closer to all of the girls.
"Being in Powder Puff gave us a special bond. Our team grew so much as the season went on," Vasquez said.
As for this year, Vasquez is focusing on change, as she believes the team is much stronger this year than before.
"I feel like we're gonna do really good because we have a lot more soccer girls who are joining, they'll make good wide receivers and running backs," Vasquez said.
Along with this, Vasquez is hoping to get more practice time, as last year the practices were very short. However, starting this year they haven't had much luck with practicing because of the recent rain and snow.
Vasquez is also hoping to change up her position from last year, that being wide receiver.
"I want to play starting linebacker; I wanna have fun and take down a few juniors in the process," Vasquez said.
The last thing Vasquez is looking forward to is the new uniforms. As a junior, she was forced to wear the pink jersey, which she customized to have the number ten on the back, though this year there will be some changes.
"This year I'm getting the number eleven and it should be black and purple, which I like more because it matches with the school colors," Vasquez said.
Although Vasquez loves Powder Puff and all that comes with it, she does have some unfavorable feelings towards it and the differences with football.
First of all, Vasquez wishes the sport was not flag-football, though she understands why and is content with it, she would prefer Powder Puff to be more like its predecessor with tackling each other to the ground.
Vasquez also dislikes the name "Powder Puff" altogether, as she views it as almost childlike.
"The fact that it's called 'Powder Puff' is demeaning," Vasquez said.
All in all, Vasquez is very confident for the season and the game against the juniors is approaching very rapidly.
Leave a Comment