"Ziwe:" the show that's not afraid to tackle issues comically
Witty, bold, and ground-breaking: all adjectives used to describe SHOWTIME'S late-night talk show "Ziwe" by Ziwerekoru Fumudoh, better known by her stage name Ziwe.
Gaining popularity on TikTok, many people only see funny clips of the show without realizing the subsistence behind each episode. The show discusses serious modern-day issues in a way that's never been done before.
Premiering in May of 2021, Fumudoh used the show as a platform to touch on taboo topics such as race relations, gender relations and politics, all through comical satire. 
Fumudoh is a first-generation American with her parents having emigrated from Nigeria, and she graduated from Northwestern University. There, she majored in radio, television, and film and African American studies with a minor in creative writing poetry.
Before having her own show, she premiered in other comedies such as "The Daily Show" and "Our Cartoon President" Her show seems to combine traits from both shows with the episodic template of a talk show such as "The Daily Show," while blatantly mocking society like "Our Cartoon President."
The first episode of the show entitled "55%" brings on American Author, Fran Lebowitz, to discuss the topic of white women. The title "55%" alludes to the percentage of white women who voted for Donald Trump in the 2016 election, quickly setting the mood for the episode.
In the interview with Lebowitz, Fumudoh showcases her comedy background through asking questions like "are there too many white women in New York and should they go back to where they came from?" and "have you ever demanded to speak to a manager before?"
While the interview is going on, frequent interruptions of sardonic interpretations of the American Girl Dolls commercials occur, discussing the slightly-racist connotations behind them. The commercial follows an "imperial wife," played by Jane Krakowski, searching for an educational doll for her girls. A montage of American Girls Dolls is then played, telling of the terrible past of the people who the dolls are replicated from. 
After the interview, an equally-as-sardonic music video plays discussing the rate at which white women call the police on Black people. In the video, Fumudoh sets the stage in the 1920s to highlight how particularly common it was back then for white women to call the police on Black people for little to no reason. 
The next skit brings up the topic of the "Karen" phenomenon, specifically how entitled some white women are. The scene gathers a group of "Karens" to justify their own entitlement, and relate with one another, ending the meeting chanting "Karen and proud."
Lastly, Fumudoh brings on feminist activist Gloria Steinem to talk about the difference between modern day feminism, and if it's inclusive to all races. In the interview, Fumudoh asks "Would you consider yourself the face of white feminism, or the white face of feminism?" to which Steinem responds with, "If it's white, it isn't feminism."
"Ziwe is inspiring and not afraid to ask the hard questions," senior Laila Gabourel said. The show acts as an outlet for Fumudoh to address topics that are essentially eye openers. 
Although the show presents itself as a comedy, it still manages to discuss important modern-day issues that minorities face in America. Season 2, Episode 1 titled "Critical Race Theory," touches on racial bias being built into the system. 
Fumudoh possesses the ability to address hypocrisy and things surrounding racial discomfort in a way that is laughable. She uses creativity to move and interest watchers brings light to things that are often times heavy- hearted 
More Ziwe content is highly anticipated with her upcoming book "The Book of Ziwe" being released on Oct. 24 of this year. The show has been renewed for season 3, but the date has yet to be announced. Visit Showtime in order to stay up to date with the contents of the upcoming season. 
Leave a Comment
Your donation will support the student journalists of Rancho Cucamonga High School. Your contribution will allow us to purchase equipment and cover our annual website hosting costs.
About the Contributors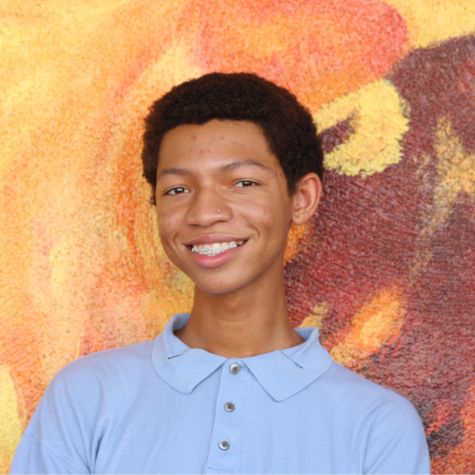 Lionel Getten, News Editor
Lionel Getten is a senior at RCHS, and this is his first year in Journalism. He is the news section editor of the school newspaper, The Cat's Eye. His...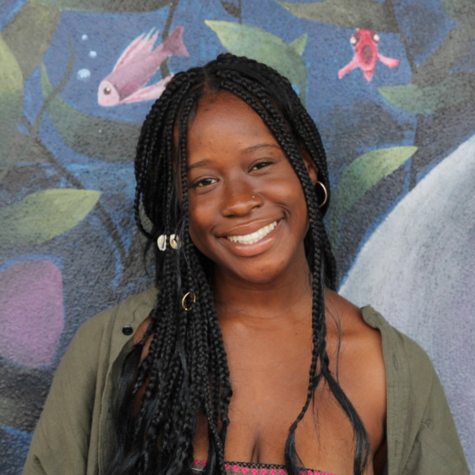 Jadyn Giles, Staff Reporter
Jadyn Giles is a senior at RCHS, and this is her first year in journalism. Her favorite thing about journalism is being a voice for her peers and talking...