"Puss in Boots: The Last Wish" animation for all!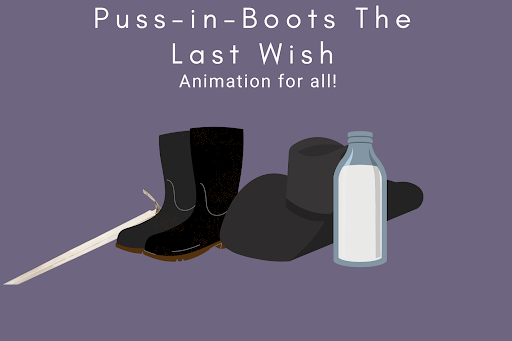 "Puss and Boots: The Last Wish" follows the beloved hero Puss in Boots on his conquest to reach the last wishing star but he must pass through this journey all while in his previous life. 
The Last Wish focuses on many hard-hitting topics such as death, finding family, and the moral lesson of being grateful for what we've been given. 
The film, which was directed by Joel Crawford, has been ranked at a 4.3 on Letterboxd and a 7.9/10 on IMDB, as amazing of a story it tells it also houses an all-star cast featuring new voices from comedic genius John Mulaney, Oscar nominee Florence Pugh and returning voices such as Antonio Banderas, Salmea Hylek and many more. 
In "The Last Wish," we follow Puss in Boots on one of his many fantastic travels to find a treasured object that holds some of the most extraordinary wishing power in the entire land, he's met with many familiar friends and along the way makes new friends while facing old and new foes on the challenge of obtaining the wishing star.  
The movie isn't afraid to touch on sensitive topics such as found family, commitment issues, and coming to terms with death itself; in recent years many animated films have seemed to not stray away from talking about such quote-un-quote adult topics such as family relationship, coming to term with the past and many more mature topics. This movie is a great example of a film being aimed toward everyone instead of just children.
In recent years many directors have been wanting to tell animated stories that don't just apply to children-like lessons. The directors believe that these stories should be told for everyone to relate to and listen to.
A striking example of this would happen to be Oscar-winning director Guillermo Del Toro, who recently directed a stop-animated retelling of Pinocchio, which won best-animated picture at the Golden Globe Awards. In Del Toro's speech, Del-toro acknowledged that animation is not only for kids. 
"Animation is cinema -not a genre for kids. It's a medium," Del Toro said in his Golden Globe acceptance speech.
His retelling of the classic story "Pinocchio" focuses on the many themes of loyalty, disobedience, fatherhood, fascism, and death. These themes are quite unusual to see any of these featured in a children's film yet it is something that children will have to face one day.
The future is looking quite vast and positive for animation. It's slowly making its metamorphosis from a children's platform to a medium for every age no matter their story or background it helps us all connect. 
Leave a Comment
Your donation will support the student journalists of Rancho Cucamonga High School. Your contribution will allow us to purchase equipment and cover our annual website hosting costs.
About the Contributor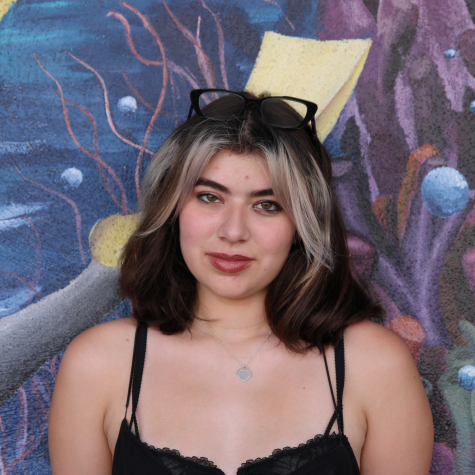 Luciana Martin, Staff Reporter
Luciana Martin is a junior at RCHS, this is her first year of journalism, and she hopes to continue. One of her favorite things about journalism is how...