Taking hits and Making hits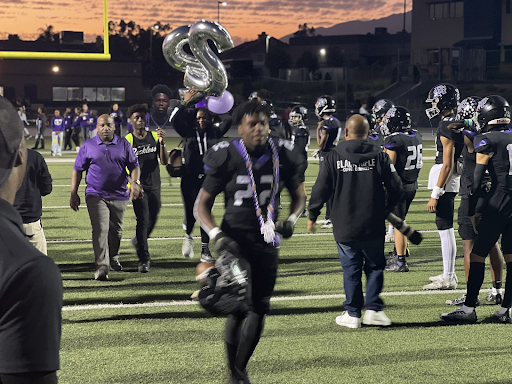 Jadon "Roman" Pearce  is a 17-year-old senior at Rancho Cucamonga High School. He started football during his freshman year at Rialto High School making the varsity team. Then, Pearce transferred to RCHS where just finished his fourth year playing varsity football. 
This was his fourth year playing as a running back, and he loved it. 
"This is my fourth year playing varsity football as a running back, and I love it," Pearce said. "A lot of hard work and dedication to get to this point, It was mentally and physically challenging. Pearce also said "being part of the football team made everything worth it." 
"I joined football because of the brotherhood and a way to let out a lot of stress and frustration even though it may cause some in the game,'' Pearce said. "It lets you relax from other things outside weather from school to everyday stress."
Following high school, Pearce saif he sees himself at a four-year college playing football or majoring in kinesiology. He mentioned he always had a backup plan if football wouldn't work out or if he happened to get injured. 
When asked what he's looking forward to most in college, Pearce said he is looking forward to his freedom and making his own choices.
He has been accepted into the University of Nevada, Reno and plans to start attending during the Fall 2023 semester on a academic scholarship from football. 
Pearce's goal is to pursue his career. With whatever he does he just wants his outcome to be good and have a ton of money and success.  
"Honestly, I don't know where I am going to be after college," Peace said. "It might be football or might be music."
He takes his football career very seriously. Despite a recent injury to his collarbone, he was quick to come back with a fresh mind and body. 
"I strive for success and want to be the best athlete and student as time progresses," Pearce said. "I have a dream and a plan that I want to set out as my life career path and want to have as much money as possible in the next 10 years." 
According to Pearce, the end of the football season is the biggest challenge.
"It's short, tiring, and your body is really impacted and it's a very physical sport with high impact," Pearce said.
Pearce wants to be the best football player in college to suffice his scholarship and be a role model for not only his family but others he can influence.
Pearce has his mind set on becoming a football player because that is his dream. He wants to be successful, but has his plan straight ahead and devised. He says way later in life he plans on settling while being successful in whichever career path he attends and where life takes him. 
In addition to playing football, Pearce has also produced his own music and beats since he was 11, and he started playing instruments when he was five. He plays the guitar, bass, trumpet, viola, and drums. One of his songs has already been posted on SoundCloud. 
"I plan on possibly having a side job coming from producing music after college," Pearce said.
Pearce recently dropped a new song called "Honestly." 
"I wanna have a whole lot of money and kids can come later," Pearce said. "Around the age of 25 to 29 are the times I feel best to settle down and work on family."
Even with his many hobbies, like any person and athlete, his favorite thing to do is sleep. While he isn't sleeping  or playing football, he enjoys eating. When he does have free time he said he doesn't do much, his time is usually spent listening to music or overall just relaxing.
"I don't get much free time, but when I do, I take full advantage of it," Pearce said.  
Leave a Comment
Your donation will support the student journalists of Rancho Cucamonga High School. Your contribution will allow us to purchase equipment and cover our annual website hosting costs.
About the Contributor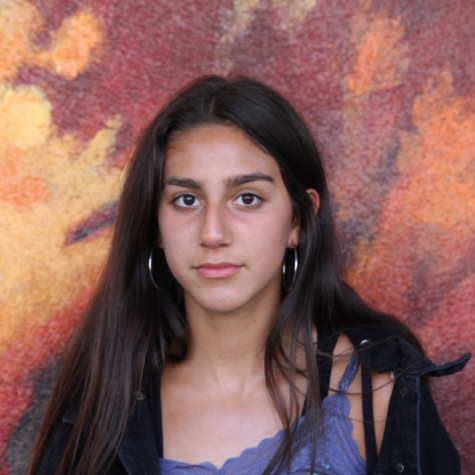 Kyra García, Staff Reporter
Kyra García is a freshman at RCHS and this is her first year in journalism. Her favorite thing about journalism is interviewing people, reporting stories,...