Director behind the camera: Izzaya Gonzalez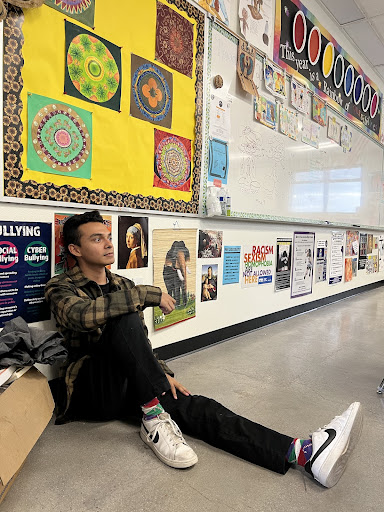 If your teacher has ever decided to load the RCHS TV Bulletin, you've probably seen the familiar face of senior Izzaya Gonzalez and his work on many segments such as "The Toe Outro."
"The Toe Outro," a creative series of pictures and video clips edited together of the Bulletin members' toes to begin the video, was mentioned as Gonzalez's favorite piece of work he's created. 
"I thought it was a funny idea and I knew people were going to react to it. I was happy people got angry at it and that some liked it, the shock factor meant something," Gonzalez said. "We all have toes." 
Although Gonzalez has had such a great impact on the RCHS TV Bulletin and its production, this is only his first official year of being part of the class. In the previous year, he had been a part of the film ROP class and had helped with some of the previous Bulletin members' segments. 
With "The Toe Outro" being his favorite creation on the Bulletin, he said his main goal with this and most of his other segments was to elicit some sort of reaction from the people around campus and to get people talking about the Bulletin.
Gonzalez said his main process when creating these strange videos was to fully process and write it down as fast as he could, trying to get the video out as soon as possible in order to see if it would be as successful as the last. 
Along with creating his own bizarre segments such as the Creative Writing Club and The Cat's Eye journalism features, Gonzalez also enjoys editing not only his own videos but also the other Bulletin members' features such as the Veteran's Day segment by fellow Bulletin member, Tiffani Barajas. 
"I act in my own and other people's skits. I direct some skits, but my main focus is editing," Gonzalez said. 
Gonzalez said his unique style was developed through watching older films by renowned directors such as Wong Kar-Wai and Spike Jonze, who he labeled as his main inspirations. 
"Spike Jonze started very young and slowly grew and made more films," Gonzalez said. "He didn't go to film school; he taught himself." 
Gonzalez continued to say some of his favorite pieces of media were the animated series "Smiling Friends," the stop motion animation "Moral Orel," and mystery and drama television series "Twin Peaks."
Some of his favorite feature films are Wong Kar-Wai's romantic drama "In the Mood for Love, "Andrezj Zulawski's psychological horror "Possession," and Michelangelo Antonioni's Italian drama "L'Avventura." 
Gonzalez said these movies really showed him how there are different ways of showing how emotions are expressed through acting, editing, and camera placement for each scene.
"There's a thing in movies not to bore people with long words," Gonzalez said. "If you can show messages with an image it's very strong." 
Although it may seem that Gonzalez's style is obscure, and to others, weird, he finds his support for his ideas from his family, friends, and the teachers around campus. 
"My friends are really supportive, I tell them ideas and they're honest with what's interesting and what isn't," Gonzalez said. 
Along with this, Gonzalez said his current film and tv/video teacher Mr. Matt Cataldo, is supportive of all of his students who want to pursue a career in film. 
"Something that Cataldo says is that everyone has a name in the credits of the movie," Gonzalez said.
Among his supporters, his friend senior Pamela Tojin spoke highly of Gonzalez and his choices with pursuing film.
"I can tell he's going to go really far," Tojin said. "He's a super creative guy and one of the best in the bulletin, comedy is definitely his forte."
Gonzalez's girlfriend, senior Daphne Silva-Cruz said that he has an outside-of-the-box way of thinking.
"He's really creative in an unusual way," Silva-Cruz said. "You don't meet a lot of people like Izzaya."
As Gonzalez goes further into his film path, he hopes he'll be able to get into film schools or even submit his own films to festivals to be shown off to like-minded people.
"Most of the applications have you send in a short film you've worked on, so even if I don't make it in I have something to show for it all," Gonzalez said. 
Ultimately, Gonzalez hopes that throughout his career he'll be able to create films and meet people to experience and grow his knowledge of this craft. 
Leave a Comment
Your donation will support the student journalists of Rancho Cucamonga High School. Your contribution will allow us to purchase equipment and cover our annual website hosting costs.
About the Contributor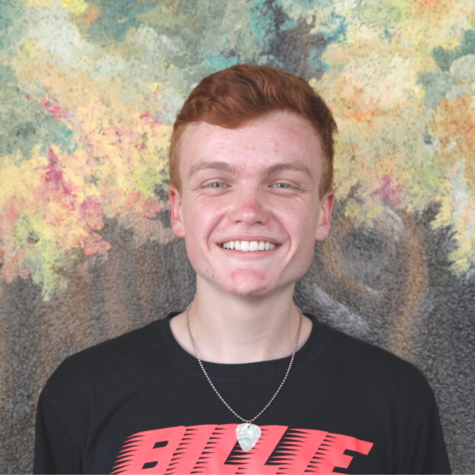 Ty Waymire, Staff Reporter
Ty Waymire is a senior at RCHS, and this is his first year in journalism. He is a staff reporter for the school newspaper, The Cat's Eye. His favorite...