RCHS band members perform in district Honor Concert Band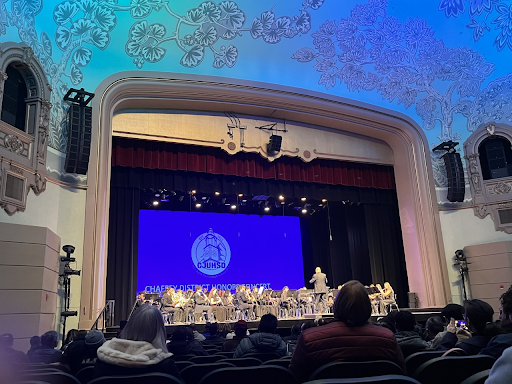 The Chaffey Joint Union High School District hosted the annual Chaffey Honors Concert in the Gardiner Auditorium at Chaffey High School on Thursday, Jan. 26 2023. Admissions were free, and the performances began at 7 p.m. The ensemble was a combination of different high school students of different instrumentation within the CJUHSD district. To be included in the honors concert, students needed to audition. 
Students from the district made up the three groups that performed Thursday evening. These groups were the Honor Concert Band, the Honor String Orchestra, and the Honor Jazz band. 
Students were selected based on their skill and musical ability. The students who represented RCHS at the district-wide event included Tyler Aichlmayr, Rosecurlette Anyanwu, Ana Brambila, Nathan Grigg, Jennifer Gust, Evan Landeros, Jackson Moore, Natalie Petock, and Nicholas Solorza. 
"It was a really cool experience and I'm glad I got to do it," said Rosecurlette Anyanwu, junior clarinet player. "I wish I did [honors concert band] last year, and I'm looking forward to doing it next year." 
Richard Saucedo, Todd Montemayor, and Dan St. Marseille, all prominent members of the band community, were showcased as guest conductors of the evening. 
"It was really cool seeing the person who wrote the music in front of you and being able to see him conduct," said Anyanwu. 
Saucedo, who was a former band director at Carmel High School in Indiana and freelance composer for marching band works and concert arrangements, is a familiar name for many young aspiring musicians in more recent years. Saucedo composed two of the four pieces performed by the concert honor band entitled, "The Fives Prevail" and "Forever Holding Close the Memories." 
"I think the honor band experience was really awesome, it was cool to be surrounded with great musicians from across the whole district," said Aichlmayr, an RCHS junior who plays the clarinet. 
There are many benefits to pursuing a music education according to the CJUHSD. The pamphlet handed out upon entry contained a few facts relating to the correlation between the positive development of younger children and musical education. 
According to the CJUHSD pamphlet, "Students who have early musical training will develop the areas of the brain related to language and reasoning. The left side of the brain, and songs can help imprint information on young minds."
"District Honor Band helped me grow as a person and a musician," said Aichlmayr. 
Leave a Comment
About the Contributor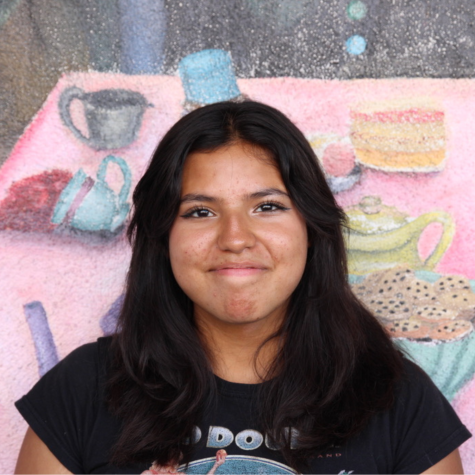 Jessica Quintero, Staff Reporter
Jessica Quintero is a senior at RCHS and this is her first year in journalism. She is a staff reporter for the school newspaper, The Cat's eye. She has...