'Hoax' calls plague the nation, affecting CJUHSD high schools
An announcement rings through the halls of Alta Loma High School during first period, followed by harsh banging on doors, shouting, and the dreaded words: this is not a drill.
On the morning of Tuesday, Feb. 7, several Chaffey Joint Union High School District (CJUHSD) schools received "hoax" calls claiming there were active shooters on campus. This drew large groups of law enforcement to schools including Alta Loma High School, Chaffey High School, and Ontario High School. No student was harmed, and later in the morning police confirmed the calls were a hoax.   
"On the way to the restroom, I was rushed into the library by some staff where the librarians, a few other students, and I all hid behind bookshelves," said Eric Nguyen, a senior at Alta Loma High School. 
Alta Loma High School went into a full lockdown during first period in response to the perceived threat. Nguyen recalls his experience. 
"After getting word of a potential weapon on campus, we all hid in the textbook room," Nguyen said. "I heard that they had announcements and staff going across campus into classrooms, but I was literally sitting in the dark of a textbook room the whole time." 
ALHS students returned safely to class shortly after the lockdown. Moving forward, McCoy ensured in his email that law enforcement is working to identify the source of the threats. 
At 10:10 a.m., CJUHSD Director of Safety Rob McCoy emailed a statement in response to the event. 
"Today a series of hoax phone calls were made nationwide to law-enforcement dispatch centers, falsely claiming gunfire on school campuses," McCoy said in the statement. "A number of our schools and others within the Inland Empire were impacted by these hoax phone calls in that the calls resulted in a law enforcement response.
This form of false shooter reporting is known as "swatting," which aims to gather large law enforcement in a single place, leaving other places vulnerable to crime.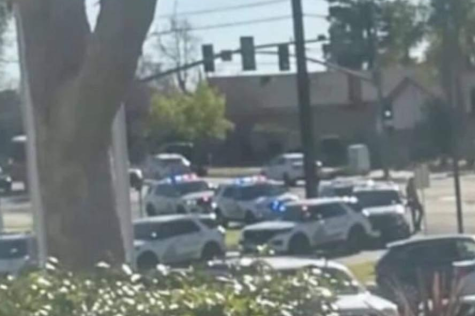 "Swatting calls put undue strain on police resources, schools, and students," Ontario police reported to NBCLA News. 
Later, authorities found that SoCal schools were not the ones affected by the threats. Similar reports about "swatting" incidents erupted all over the country. 
For example, the threats also affected schools in Michigan and Vermont. 
"Threats of violence in our schools disrupt the classroom, tax our local law enforcement agencies, and harm our students' sense of safety," Michigan Attorney General Dana Nessel told The Detroit Free Press. The Detroit Free Press calls it a "coordinated campaign" to incite chaos.   
Following this realization, the FBI launched an investigation to source the nationwide surge of the "hoax" calls.  
In the initial message sent to parents, McCoy informed the community that law enforcement would look into the incident.
"Superintendent Holton has been in contact with our chief of police who have confirmed that our schools are safe and that there is not a credible threat," McCoy said in the message. "Law enforcement will be focusing on identifying the source of these phone calls."
While students are safe, this highlights another concern. Nowadays, high school students have unfortunately grown accustomed to school shooting threats. In this year alone, there have been more than 48 mass shootings this year alone, according to The New York Times.  
Nyguen recalls his experience not with fear, but disappointment. 
"I'm just disappointed. I know a lot of people who are terrified that their school could be the next, and I think the more overwhelming feeling I have is just tiredness," Nguyen said. "I'm tired of it. It's annoying." 
Another Alta Loma High School student expressed her concerns. 
"No matter how many times you hear about it in the news, it's never that same as experiencing it. We had people sending messages to their families 10 minutes into a POTENTIAL school shooting; it's not something you can really prepare for," ALHS student Courtney Neal said. "It's more tragic than anything, 99 times out of 100 it's a false alarm, but the fact that there's that one in a 100 that happens in OUR country in OUR generation feels like we are powerless, and all I can do about it is hope we are a part of the 99."
Leave a Comment
Your donation will support the student journalists of Rancho Cucamonga High School. Your contribution will allow us to purchase equipment and cover our annual website hosting costs.
About the Contributor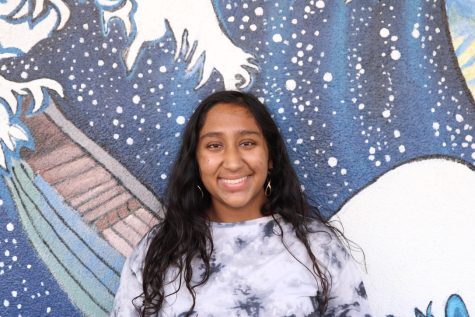 Nimrah Khan, Editor-in-Chief
Nimrah Khan is a senior at RCHS, and this is her third year in journalism. She is the editor-in-chief of the school newspaper, The Cat's Eye. Her favorite...