Hamilton is not as "woke" as you think it is
"Hamilton," a Broadway musical about the "10 dollar, founding father without a father" is a modern-day musical written by Lin Manuel Miranda, which took the world by storm. Debuting on Jan. 20, 2016, "Hamilton" sold out immediately on Broadway. The award-winning Broadway performance is about the 18th century founding fathers of the United States specifically, Alexander Hamilton. The musical discusses how Hamilton rose above his "station," helped lead America to victory against the British in the Revolutionary War and went on to shape America's financial banking systems forever. 
During the 70th Tony Awards in 2016, "Hamilton" received a record-breaking 16 nominations and won 2 awards. It received the 2016 Pulitzer Prize, and the cast of the Musical even performed for former president Barack Obama.  
However, while the world reminisces on the legacy of the musical, the world seems to disregard that it uses Black art form and a majority Black cast to praise and uplift a man and other founding fathers who partook in a great evil inflicted onto the Black race.
During the first act, the musical makes bold claims about Alexander Hamilton's political stances, more specifically his stance on slavery. The musical makes it clear that he was an abolitionist. For example, in the song "My Shot" from the first Act, Hamilton's character raps, "…Like it or not a bunch of revolutionary manumission abolitionists" when he refers to Lafayette, John Lawrence, and Hercules Mulligan. 
Although, historically, Hamilton did support certain laws in regard to abolition, that was the extent of his anti-slavery rhetoric. In the late 18th century, Hamilton partook in slavery in many ways. According to a report published in 2020 by the New York State Office of Parks, Recreation, and Historic Preservation entitled "As Odious and Immoral a Thing: Alexander Hamilton's Hidden History as an Enslaver" author Jessie Serfilippi illustrates Hamilton's connection with slavery.
"Hamilton often placed himself in the role of the middleman when family and clients wanted to purchase an enslaved person," Serfilippi wrote in the report. 
Furthermore, Hamilton married Eliza Schuyler, who was the daughter of an slave owner, Philip Schuyler. The Schuyler family enslaved many people. Also, according to The New York Times' article "Alexander Hamilton Enslaver? Research says Yes," there is historical evidence that supports the notion that Hamilton bought, owned, and sold slaves. 
The musical lies to its audience, as it wants them to believe that Hamiltion was an abolitionist  so that he wouldn't be perceived as "morally corrupt" by today's standards. 
The irony of this is that the musical actively uses rap and its majority Black cast to sing Hamilton's praises and tell his story, when in reality Hamilton played an important role in the erasing of Black stories through his history of incarceration of the African American race. 
Although, some may claim that there was sufficient commentary about America's reliance and the Founding Fathers' role on slavery in the play. In an unreleased song, "Cabinet Battle 3," Hamilton confronts George Washington when he raps, "Sir, even you, you have hundreds of slaves whose descendants will curse our names when we're safe in our graves…" However, this track never made it to the final production, thus purposefully glossing over Hamilton's political past with slavery.
Although, there are other moments in "Hamilton" when there is mention of Hamilton's relationship with slavery, like when he is raping in the song "Yorktown" claiming "We'll never be free until we end slavery." These commentaries are weak and hold no real substance. The musical fails to display the realities of slavery during America's revolutionary period. They merely glance over the matter with quick one liners, and display other matters as a more problematic issue, such as Hamilton's affair.
The Founding Fathers have always been portrayed as hero's of America. We have constantly praised them without mentioning the evils they have partook in. However, in today's society we have decided to be more self aware, to educate ourselves, and learn from history. Therefore, society should not let entertainment such as "Hamilton" slide. 
The musical severely lacks the proper amount of discussion that is essential for a musical of this topic. For hundreds of years, slavery in this country has been brushed under the rug, and still to this day, it is still a topic people don't want to talk about and face. Even though the intent of the musical might not have been to be an exact representation of the founding fathers, it is often displayed as such. This musical is often shown in classes; it is meant to be an example of who the founding fathers were. This musical only highlights how America continues to treat the subject of slavery, and the ways that we teach this history to the generations following. And, it does so using Black performers. 
A majority of the Founding Fathers in the original musical are portrayed by Black people; they are playing glorified versions of white slave owners, barely even mentioning their crimes. The musical helps the audience envision a glorified, gospel-singing Washington in a Black body, proudly singing of his duties to America, only slightly mentioning his past, or present in the setting of the play, of owning slaves.
From the gospel-inspired songs of Washington to the rendition of a Biggie Smalls song ("Ten Duel Commandments"), it is as if the musical wants its audience to forget that they are watching a play about white men who enslaved people. However, it is a tough pill to swallow because these men were part of the reason why slavery continued in America. 
This is specifically ironic because the musical uses Black culture and a majority Black cast to represent Black people, but they fail to do the exact thing that they set out to do. "Hamilton" does not represent Black people, but uses them and their culture to perpetuate their own narrative. 
According to the article "Okieriete Onaodowan and Daveed Diggs Discuss Hamilton's Slavery Issue" in Vulture Magazine, Daveed Diggs, who plays Thomas Jefferson in the original cast of "Hamilton" discussed Hamilton's involvement in slavery and how it is portrayed in the musical.
"I definitely appreciate everybody questioning it, and I think we should continue to do that, and hold our creators accountable, and hold our creative spaces accountable," Diggs said in the article. "You know, there's also the issue of like, what did Lin and Tommy and Jeffrey Sellers, and a whole crew of mostly white producers have the capacity to tell honestly? What parts of the story were ones that they could comment on in any sort of real, grounded way?"
For a musical, whose main message is to tell the story of Alexander Hamilton's history and to not forget his legacy, it does a fantastic job of disregarding the history of the African Americans in which the musical is built on. 
View Comments (3)
About the Contributor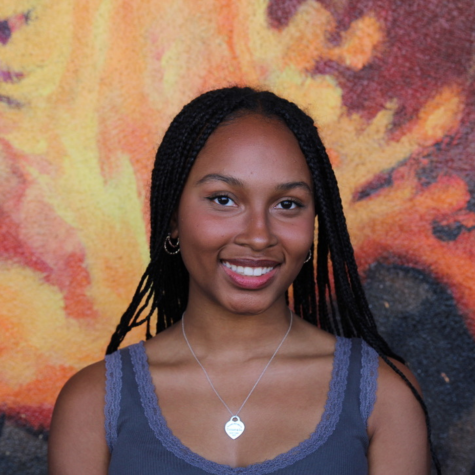 Morgan Renfro, Media Manager
Morgan Renfro is a junior at RCHS and is the media manager of the school's newspaper, The Cat's Eye. This is her first year of journalism. In the future,...