Tensions steadily rise in the war between Russia and Ukraine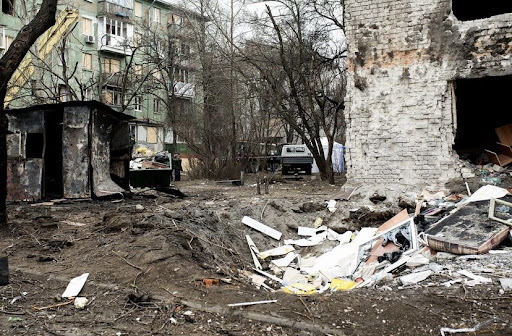 Russia and Ukraine are currently in a brutal war caused by Russia's invasion of Ukraine on February 24, 2022. As reported by The New York Times, President Vladimir Putin ordered troops into Ukraine after previously claiming that the troops surrounding Ukraine were for training exercises.
The New York Times also states that before the war began, Russia and Ukraine were still under tension because Ukraine was seeking to join The North Atlantic Treaty Organization. In response, Putin tried convincing NATO to not allow Ukraine to join the organization.
"Putin threatened the U.S. to prevent it from intervening in the conflict between the two countries by making Ukraine a part of NATO," AP U.S. history teacher, Mark Cruthers said.
However, even if the U.S. was to choose to fight alongside Ukraine, the ability to declare war would be a lengthy process. Cruthers said the U.S. Congress would have to decide that war with Russia is viable. However, Cruthers also explained that along with the threats from Putin, it would be illogical for the U.S. to intervene in the conflict given the risk that comes with it. Russia has strong military capabilities that render war with Russia something that needs to be avoided.
According to The Washington Post, Poland suffered from a Ukrainian missile crash on Nov. 16 near its border with Ukraine. A missile was fired in Ukraine intending to intercept a Russian missile. Instead, it flew into Poland territory where it broke into fragments and killed two Polish farmers. Now, AP News reports that Poland is preparing to send more tanks into Ukraine in hope of aiding them in the war.
According to The Washington Post, three Russian air bases, one of which destroyed an oil tank. In particular, the Engels-2 air base housed several jet bombers in which many of the jets will most likely be distributed among other Russian bases.
"It is very significant [that Ukraine could get far into Russian territory]," world history teacher Mr. Aaron Bishop said. "It will give hope to the Ukrainians and it will show them that Russia isn´t as invisible as the Ukrainians thought they were."
Bishop added that it is unfortunate, however, that more hope to fight could result in more casualties in the war, but that NATO is in a tricky situation because it cannot fully support Ukraine without risking war with Russia.
World history teacher Mr. Wesley Batcheller also noted that the U.S. can't stop supporting Ukraine with war supplies like Patriot missiles.
"Ukraine will be in a much more vulnerable position if the U.S. Congress does not continue to approve rearming Ukraine with more Patriot missiles," Batcheller said.
Additionally, Batcheller explained that with a now divided Congress, it could be a real possibility that supplying Patriot missiles to Ukraine will be halted.
Leave a Comment
Your donation will support the student journalists of Rancho Cucamonga High School. Your contribution will allow us to purchase equipment and cover our annual website hosting costs.
About the Contributor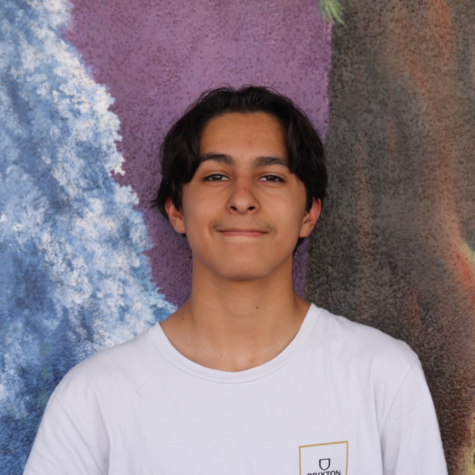 Cristian Quevedo, A&E Editor
Cristian Quevedo is a junior at RCHS and is now in his first year of journalism. He is currently a staff reporter for the school newspaper, The Cat's...