Rom-coms have raised your standards, and maybe you should let them.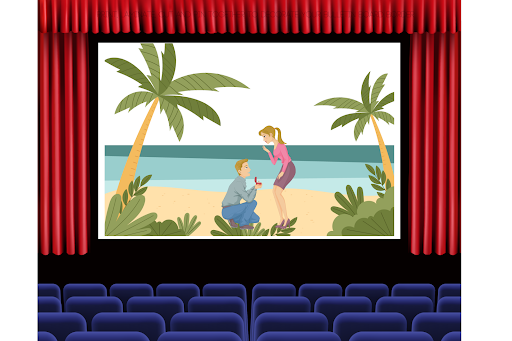 Boy meets girl, girl falls in love, they work out some external force and end up happily ever after. Some might think rom-coms are just another way for Hallmark to make a quick buck; however, they are so much more than that.
Rom-coms are a depiction of what could be perfect love, and they carry out so much more than cheesy pick-up lines and grand gestures. Rom-coms aren't just a platform for Hollywood to introduce the next heartthrob for society to obsess over, they provide real life examples of how difficult love can be and themes that go beyond Hollywood.
I'll be the first to state the hard truth that maybe no boy is going to show up on someone's fire escape in the pouring rain bearing flowers confessing their undying love for them like Vivian Ward from "Pretty Woman," but would it be the worst thing to dream?
Let's take a look at the fifth highest grossing rom-com in 2004: "13 going on 30." This movie follows the story of protagonist, Jenna Rink, who wants nothing more than to be cool. She wants to fit in and have cool clothes, makeup, boobs, "the works," despite being only 13 years old. Through a little wishing dust, she suddenly turns herself into everything she's ever wanted, or so she thought.
What many fail to realize is that this movie teaches maybe one of the most valuable lessons out there, which is not to grow up too fast. While Jenna does fall hopelessly and impractically in love with her best friend, Matty, and they buy an unrealistic pink house together, the main point of the story isn't meant to be practical or realistic at all.
Jenna learns that the people who love her for exactly who she is was the most important thing in the end. Isn't this the lesson we'd love to teach our young girls and boys today?
Additionally, that same year, "50 First Dates" starring the king of all cheesy rom-coms, Adam Sandler, made the most profit of all movies from 2004. You might want nothing less than to watch a man fall so desperately in love with a woman who forgets who he is every day; however, this movie offers more than just a cheesy plot.
There has to be a reason it made a whopping $120,776,832 at the box office, and it's because of its heart-warming message. Maybe we can learn a thing or two from Harry when he gets up every day to paint over Lucy's wall so she can continue to paint her murals. The movie teaches the audience an entire love language: acts of service.
I am not denying that rom-coms have some questionable plot lines and some of the older ones are definitely a bit problematic, like the character "Long Duk Dong" in Sixteen candles which depicts maybe every racist stereotype towards Asian people ever, but in more recent years, there has been much better representation of characters of all backgrounds that leave out these harmful stereotypes.
For example, the Netflix original movie "To All the Boys I've Loved Before," based on Jenny Han's novel of the same title, portrays a sixteen-year-old Lara Jean Song Covey who is half Korean and lives in Virginia. We've seen the whole "lets fake date and then accidentally fall in love" plot line before one too many times, but what's unique about this love story is that it doesn't dwell on the characters' Asian-American heritage, she's just depicted as a normal teen girl learning to navigate the world.
This is not to say her culture is entirely stricken, as the second movie in the trilogy "To All the Boys I've Loved Before: P.S. I Still Love You" showcases Lara Jean and her sisters, Margot and Kitty, in traditional Korean Hanboks worn during special occasions by Korean children.
Not to mention this movie is much more family oriented than one might think because it focuses on Lara Jean's family and her struggles growing up after the loss of her mother.
All I'm saying is these movies are more than just a cheesy plot line. They actually have significant messages behind them. It's impossible to escape the warm and fuzzy feeling you get from seeing "boy meet girl" and finally fall in love at the end.
So let these movies raise your standards, let yourself day dream about kisses on the cheek and hand holding under the table. Let him walk you home and buy you flowers and finally, let yourself learn what you can from these movies, because I promise it's more than you think.
Leave a Comment
About the Contributor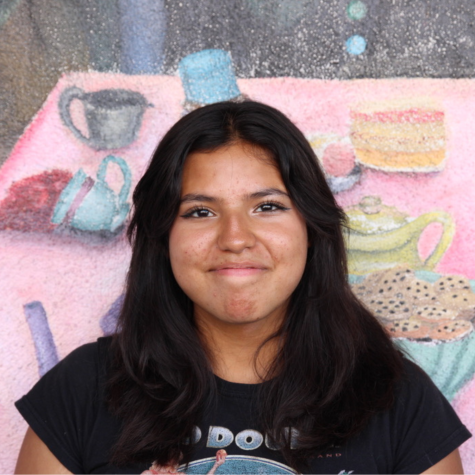 Jessica Quintero, Staff Reporter
Jessica Quintero is a senior at RCHS and this is her first year in journalism. She is a staff reporter for the school newspaper, The Cat's eye. She has...