Conquering senioritis: recommendations for the class of 2023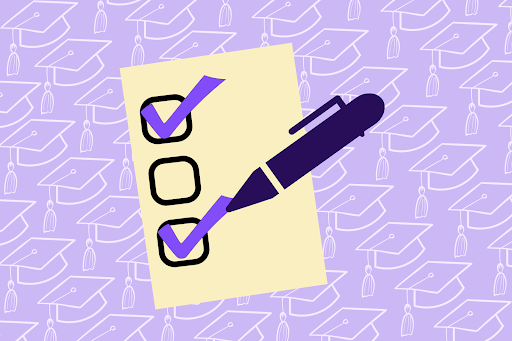 Graduation will be held on May 24, 2023. And with the start of the second semester in full swing, graduation is coming quickly! However, any seniors can become overwhelmed or begin to lack the motivation to keep their grades where they need to be in order to graduate strong.
   Senior Gaëlle Jean-Pierre said, "Yes I am feeling senioritis—I have almost no motivation too, cause I feel like I'm already gone but I'm not, but I need to stay more focused."
   Like so many other seniors, Jean-Pierre is experiencing a sickness called "senioritis." Senioritis includes symptoms such as skipping school, overdue assignments, and not paying attention in class. But senioritis is not the only thing that seniors are struggling with in their final semester of high school. Many seniors also struggle with stepping into the "real world."
   "No, I'm not ready to say goodbye to my highschool years because I'm literally a highschool student by heart so I don't know how I'm gonna change the whole core of me," Jean-Pierre said. "So it's going to be difficult." 
   Senior Samantha Hoffman also relates to the struggle of transitioning from high school to her life after graduation.
   "I feel like I'm ready to move on, but I'm not ready to say goodbye to my high school friends-if that makes sense," Hoffman said.
   The RCHS counselors realize this occurring theme with many seniors and they recommend seniors think about what they want to do and what they've been working so hard for academically. Then come up with a plan of honest and realistic goals. 
   While senior year can be stressful and senioritis can be hard to overcome, here are some methods to stay strong!
   "I've just been trying to get all my work done at school so that way I can go home and do whatever I want. So I'm just trying to use all my time wisely so that I'm not wasting any of my personal time at home," Hoffman said.
   Hoffman uses time management skills, which is also recommended by the RCHS counselors, Mr. Ofa Fifita and Ms. Kelli Cardenas. The RCHS counselors can understand the struggle with senioritis and the toll it can take on a seniors grades and mental health.
   "The main goal for seniors is to avoid senioritis and really work on time management," Cardenas said. "Don't procrastinate and avoid senioritis at all costs." 
   If seniors find themselves struggling during their last semester of high school, there is help available on campus.
   The counselors both said. "We do have a wellness center in N202. It's for students to take a moment to breathe during the day."
   The counselors recommend keeping school at the top of the priority list, and if any students ever start to feel overwhelmed, or feel like they are struggling getting through the day, the wellness center's door is always open.
   "Don't procrastinate on assignments, tests, and projects because that's when the anxiety will set in and they get overwhelmed," Cardenas said. "If your are struggling I would recommend that you have an individual conversation with teachers be aware of what is being offer in terms of tutoring—attend goal, morning tutoring, monday through friday in A104 if they need additional help, start utilizing the paper tutoring that is connected to Canvas."
   The counselors emphasize to not procrastinate and for students to check emails regularly. Emails are the number one way to receive any information regarding school, and as seniors the counselors recommend checking your emails often so you don't miss any important information about senior activities or college opportunities.
   "Stay on top of your emails, cause I think communication is huge and sometimes we send stuff out and that's part of preparing academically," Fifita said.
   There will be a senior activities list posted on Canvas for the seniors to refer to in the second semester. The counselors highly recommend RCHS seniors to be active and participate in all the senior activities and to attend the graduation practice so you know what to do. 
   "You'll only get one senior year, have fun and finish strong!" said both Fifita and Cardenas.
Leave a Comment
Your donation will support the student journalists of Rancho Cucamonga High School. Your contribution will allow us to purchase equipment and cover our annual website hosting costs.
About the Contributor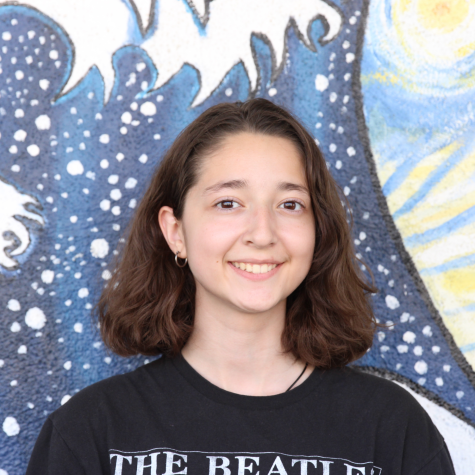 Juestina Schenken, Staff Reporter
Juestina Schenken is a senior at Rancho Cucamonga High School. They are currently involved with the creation of The Cat's Eye. Schenken is also interested...