Corporate greed was Prop 30's downfall
The November 8th election gave voters the opportunity to decide the fate of various propositions, one of which being Prop 30.
According to Voter Guide, Prop 30 would impose an additional 1.75% tax on individuals whose annual income is over $2 million, with proceeds going toward incentives for electric vehicles, charging infrastructure and wildfire prevention, and it was rejected in the November general election with 57% of votes not in favor. The proposition appeared to have good intentions, so the question is, why did it get rejected? The answer is simple: Corporate greed.
First, it's important to know what Prop 30 would've done for California. The proposition would've raised between $3.5 billion to $5 billion annually through taxing individuals who make more than $2 million, with about 80% of the funding going toward discounting zero-emission cars, and building more changing stations for them. The rest of the potentially-raised revenue would help hire and train more firefighters.
If passed, the proposition would have brought forth subsidies that are a direct response to the worsening climate conditions, and the rule that Governor Gavin Newsom imposed this past year. On Aug. 25, 2022, Newsom announced a rule that by 2035, 100% of new car sales must meet the zero-emission criteria. 
Additionally, a 2021 mandate states that by 2030, Lyft and Uber drivers would have to log 90% of their miles in electric vehicles.
One would think that Newsom would have supported this proposition since it would create a new revenue stream to expedite his rule by making electric vehicles more accessible to the general public, but he released an advertisement just two months before the election that contradicted this.
In the ad, Newsom said that the prop is a "Trojan Horse" for companies to benefit off of taxpayer money. 
"Don't be fooled, Prop 30 is being advertised as a climate initiative, but in reality it was devised by a single corporation to funnel state income taxes to benefit their company," Newsom said in the ad.
Before the ad aired, 55% of likely voters were in favor of the proposition in a survey held by Public Policy Institute of California, but then afterwards, the percentage dropped to 41%.
The ad suggested that the transport company, Lyft, was attempting to benefit from Prop 30 being passed, and here's how. 
If the average price for an electric vehicle is $64,249, and the average earnings of a Lyft driver in California is $47,492, it would be difficult to abide by the zero-emission vehicle policy when their drivers earn less than the average price of an electric vehicle. Essentially, the requirement of 100% zero-emission vehicle sales by 2035 would lower the company's revenue.
The less people who can afford an electric vehicle, the less people Lyft can onboard with the new mandate requiring their drivers to log 90% of their miles in an electric vehicle by 2030.
"If you're not making a lot of money, you're not going to be able to buy a Tesla to drive for Uber," said the Vice President of Rideshare Drivers United, Alvaro Bolainez, in an interview with Wired.
It's of obvious interest for Lyft that electric vehicles become more affordable to the general public to simultaneously abide by the rules and not lose drivers.
Their support for the proposition was no secret with clear advertisements on their website and on YesOn30.org. The website states that they've committed major funding to the foundation, with contributions that amounted to about $45 million.
This proposition is just one example of how corporations use fiscal policy to benefit their bottom line. In simpler terms, Lyft inserted themselves into politics to try to pass a new tax that would influence the economy in their favor.
In his ad that aired, Newsom detailed how Lyft was using this proposition for their own corporate gain. 
"[Prop 30 would] put corporate welfare above the fiscal welfare of our entire state," Newsom said in the ad.
Leave a Comment
About the Contributor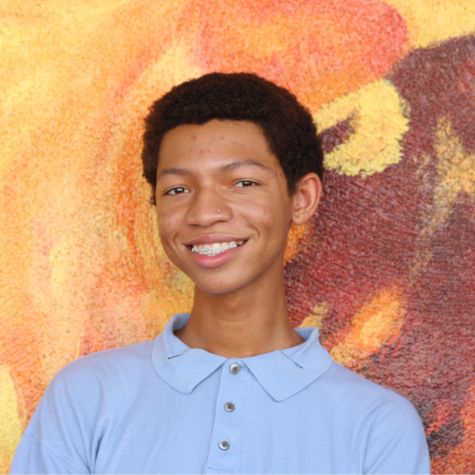 Lionel Getten, News Editor
Lionel Getten is a senior at RCHS, and this is his first year in Journalism. He is the news section editor of the school newspaper, The Cat's Eye. His...