Link Crew hosts Cocoa Cram 2022
Link Crew is hosting Rancho´s first Cocoa Cram of the year for the freshmen class this Saturday, Dec. 17 at from 8 am to noon in the MPR.
To contribute to continuing helping freshmen this year, Link Crew is offering tutoring help and extra studying as the freshmen approach their first high school finals.
Link Crew president Brooke Blair, senior, and Link Crew member Melissa Rivera, senior, said the event is to help the freshmen this year.
Rivera excitedly discussed how excited she is and has been to help out the freshmen this year.
"I have definitely enjoyed volunteering to help out the freshman this year!" Rivera said. "It's been so much fun so far with the events and even with the small missions given to us in class to be more involved with them."
Blair also mentions why she likes volunteering. And how she likes to make sure that the freshmen are good throughout the year.
"Yes, I love to volunteer and help the freshmen because I love being able to help their first year at Rancho go smoothly," Blair said.
As Link Crew´s president, Blair will be attending Cocoa Cram and helping the freshmen who attend. She stated how she's going to be helping them with preparing for finals.
¨I will be helping tutor students and help them to study for finals,¨ Blair said.
Rivera also discussed what sheś going to do at this event and how she's going to help the freshmen.
¨During Cocoa Cram my plan is to help any freshmen, that choose to join us, with their studying for finals because I know how stressful it can be¨
As the goal for Cocoa Cram is to help the freshmen with their preparation and studying for their first finals Blair shares her experience when she was a freshman attending Cocoa Cram.
"It helped me get in some good study time, which helped me do better on my finals," said Blair.
With this event coming up Rivera states how she thinks Cocoa Cram will help freshmen with receiving help for finals week while in a comfortable environment.
"I feel like this event will help the freshmen by allowing them to feel more comfortable with us helping them out this year or even more comfortable with hanging out with us and drinking hot cocoa," Rivera said.
Cocoa is open to all freshmen at Rancho and designed to help and check in on them as they approach finals week. Link crew host this event so freshmen can receive help and tutoring from their peers. They offer hot cocoa so everyone can be comfortable on a cold day while studying.
Leave a Comment
Your donation will support the student journalists of Rancho Cucamonga High School. Your contribution will allow us to purchase equipment and cover our annual website hosting costs.
About the Contributor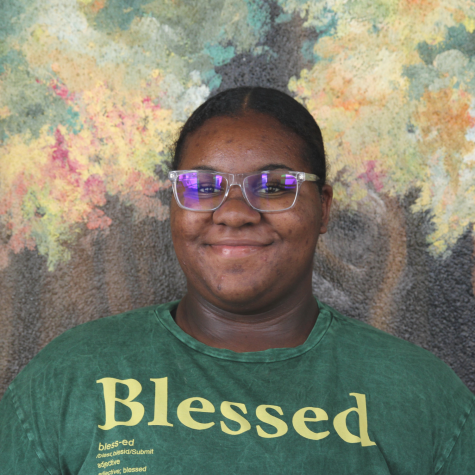 Sierra Hall, Staff Reporter
Sierra Hall is a senior at RCHS and this is her second year in journalism. This is also her second year being a staff reporter for the school newspaper,...