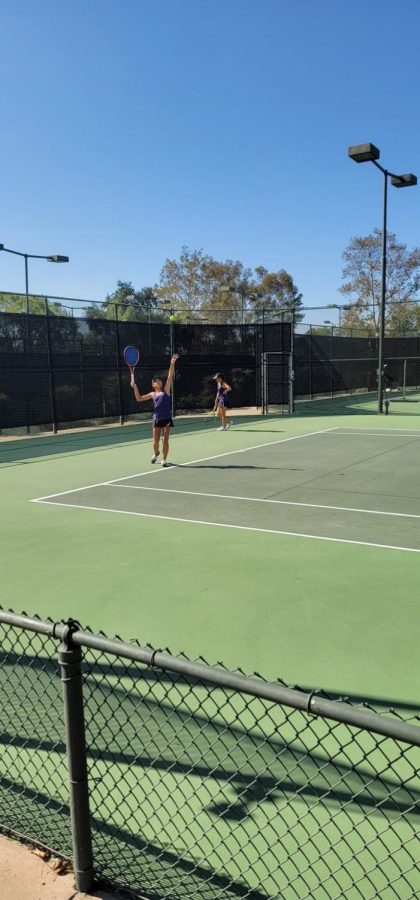 Girls Tennis serves up great season
Both varsity and junior varsity girls tennis had their final tennis match of the season on Thursday, Oct. 20. They played against Upland highschool where both teams won overall. 
Rancho's varsity girls tennis team made it to CIF, where they ranked 8th overall in Division 2. 
The varsity girls had their first and final CIF game on Oct. 25, where they played Sunny Hills at the RCHS court. They played a close match, but lost overall.
Throughout the season, both varsity and junior varsity had groundbreaking scores. On Oct. 14, Rancho defeated Etiwanda High School 17 -1. On Sept. 26, JV defeated Etiwanda High School 18 – 0. 
There have also been some close calls, but both teams persevered. On Oct. 14, Junior Varsity played against Chino Hills High School  10 – 8. 
Most of the team agrees that they started the season as a distant unit, but they worked their way up to form a cohesive team. 
"The first few games we had we were still learning how to work as a team," said Junior Pragnya Korti. 
Korti went on to say that it was difficult to play with new team members at first, but by the end of the season they had created a cohesive and tight-knit team.
For other players, this was their breakout season individually. 
"This was my best season by far," Alexis Rivas, captain of the JV team, said. "I am so happy to be able to lead these amazing group of girls."
She continues to say that the team this year has been incredible, and that she is looking forward to next season.