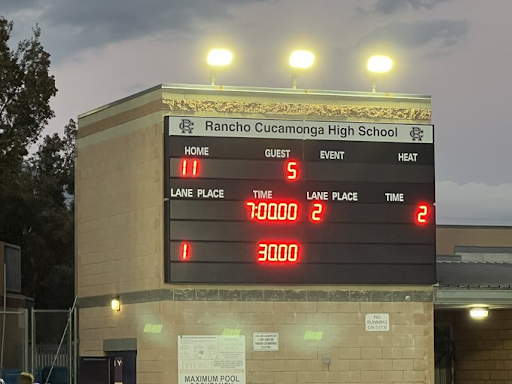 Courtesy of Jeremy Hanson via Twitter
RCHS boys waterpolo has great season
The RCHS boys water polo team wrapped up the season with a 20-4 overall record, and a 4-1 CIF league record. The full season ended with a 21-5 record.
In their final game of the season, the CIF division playoffs held on Thursday, Nov. 3, the team lost in the second round against San Marcos High School with a score of 6-12.
When asked what quote would be given to this season's team senior keeper Jacob Gonazalez said, "Team work makes a dream work."
"I think it's the best season we have ever [had] at Rancho," senior alternate Liam Smalley said. "We beat [Los Osos] for the first year in Rancho's history, and I think we [had] only lost to Damien. 
Smalley also shared insight on practices and how content he is on being on the team.
"The practices were a lot of fun. Actually being in with your team and playing with them is a lot of fun," Smalley said. "I became a better [water] polo player."