Pakistan faces devastating floods as a result of climate change
From a bird's eye view, Pakistan, a country once teeming with bustling cities lined by the Indus River, is now an ocean of rancid water dotted with the remnants of millions of homes, farms, and other structures. The pitter-patter of seasonal rain quickly became one of the most catastrophic flooding tragedies in history. 

"I'm distraught over how many lives have been lost," senior Maha Tahir, a student with family in Pakistan, said. 

Beginning in June 2022, uncontrollable flooding devastated Pakistan after torrential rains struck, taking 1,600 lives, displacing at least 1 million people, and affecting nearly 15% of Pakistan's population. 

Video provided to The Cat's Eye by Saeeda Quershi
What's happening in Pakistan
The Indus River flows from the Himalayas south to the Arabian Sea. It cuts through the four main provinces of Pakistan: Sindh, Balochistan, Pakhtunkhwa, and Punjab. 
Typically, the mountains of Pakistan receive a little over 50 millimeters (about 2 inches) of rain from July to August during the monsoon season, according to the Climate Change Knowledge Portal. Hence, Pakistan expected some swelling of the Indus River, but this year was different.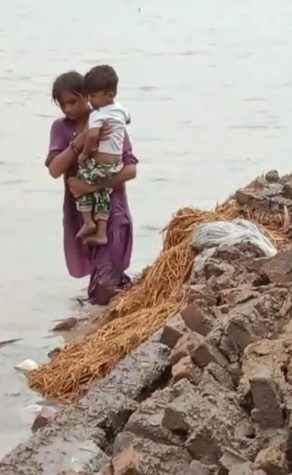 The turbulent storm started a month earlier than usual – its damages unprecedented. The Washington Post reported that Pakistan received 190% of its typical rainfall this year alone. As a result of this massive influx of rain, the most desperate of Pakistan are experiencing life-threatening flooding and detrimental problems. 
 In a recorded interview with Sky News, Pakistan's climate change minister Sherry Rehman referred to this year's monsoon as a monster. 
Not only that, but Pakistan houses 7,253 glaciers. 
Rising temperatures accelerate glacial melt, and flooding is inevitable with all this extra water dumping into the river system. The overflowing Indus River unleashed currents of unfathomable power that swept away bridges and other critical infrastructure. 
Pakistan's infrastructure was not very strong in the first place, and the country's economy ranks in the bottom 50th percentile globally. Given the lack of budget for infrastructure, the damage will take years to recover from, especially combined with Pakistan's turbulent politics.
In early 2022, Pakistan's former Prime Minister and founder of Pakistan Tehreek-e-Insaf (PTI), one of the country's most prominent political parties, Imran Khan, was ousted from office due to conflicting interests in the Pakistani government. 
There's also another thing working against the people of Pakistan: disease, and it's in the water. 
According to Reuters, dysentery, dengue fever, and malaria took the lives of about 800 people. In Sindh, the hardest-hit province, cholera infects and kills small children daily. 
The severe flooding cut off communication, accessibility to food and clean water, and healthcare, among other necessities. 
As a result, nearly a third of Pakistan was underwater, leaving 1 million people with sodden homes, scrambling from island to island for resources. 
How it's affecting Pakistanis in America
RCHS is home to a wide variety of ethnic groups, many of whom are Pakistani. Many Pakistani students feel helpless and wish there was something that they could do for them to help the people of Pakistan.
"It's hard to sit with not being able to do anything from the states. But it just helps reinforce the emphasis of doing everything we can, like donating to organizations," junior Wahab Ahmed said. 
Ahmed, like many RCHS students, is Pakistani and currently has family in Karachi.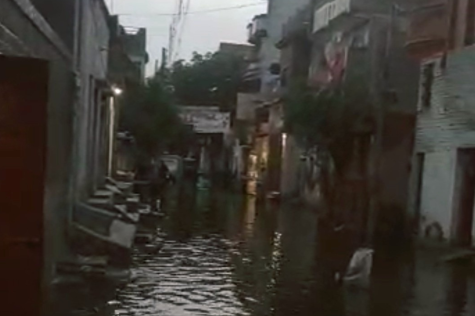 "It doesn't sit right with me," Ahmed said. "I get all of these pictures and videos on WhatsApp from my family over there [Pakistan], and I really feel [bad] for them. Like I said, it's hard knowing people that are actively going through it and not being able to do anything. I'd encourage everyone to do something, no matter how small, because even a little help is still helping." 
Another Pakistani student voiced her concerns. Junior Hiba Asim and member of RCHS UNICEF, said, "This makes me think about world problems very deeply, especially since it's my own country. Many people here don't know about Pakistan right now, and it's hard to think about all the people there who are going through this hardship."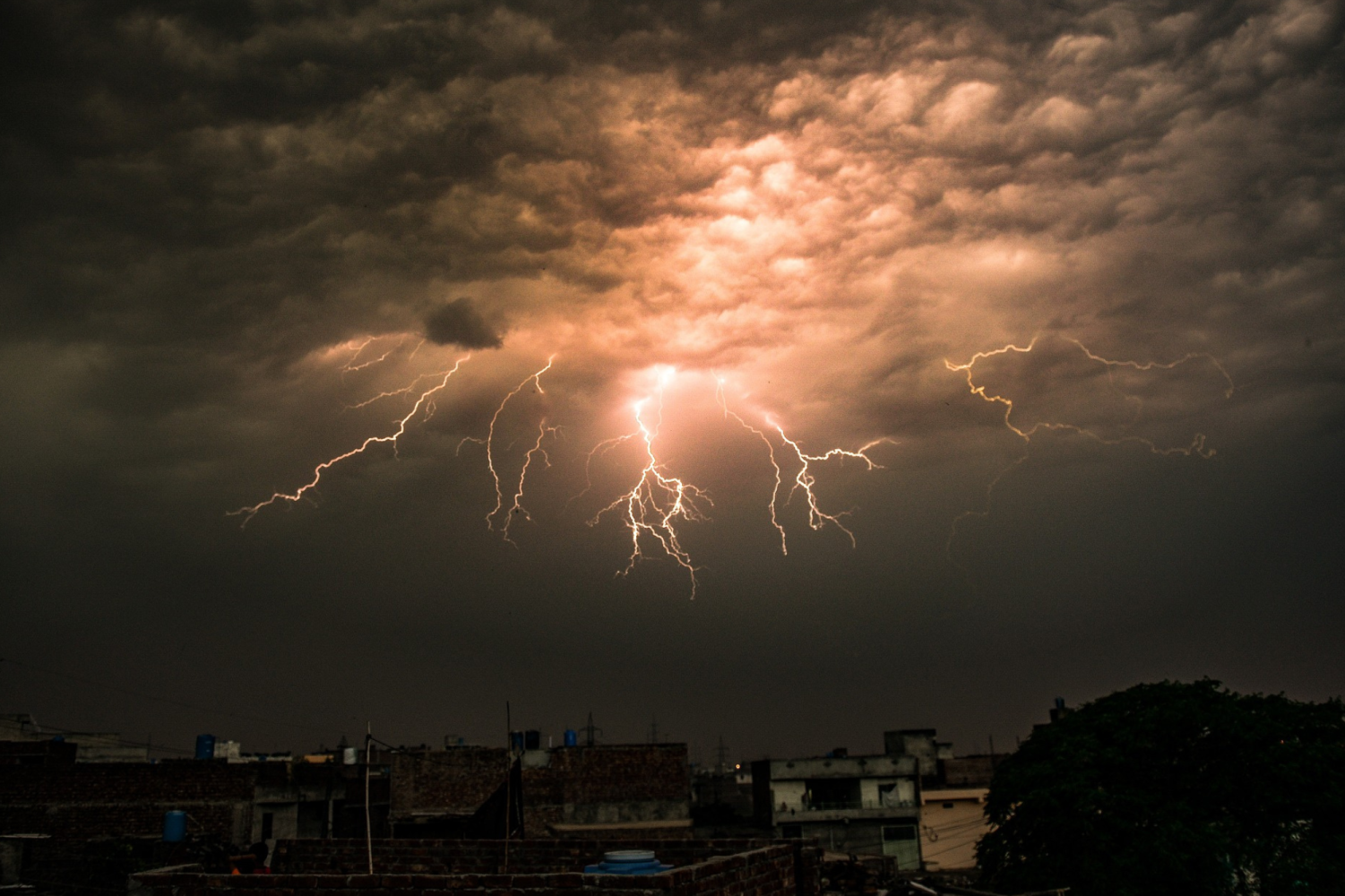 Larger climate change issue 
The catastrophic flooding in Pakistan is no surprise, especially considering global climate change. As global warming steadily heats the Earth, tropical storms and historic catastrophes brew over the ocean. 
Berenice Sealy, who teaches A.P. Environmental Science at RCHS, said, "storms are fed by energy, and increased temperatures put more energy into the atmosphere and into the water, so you end up with more clouds that contain more moisture and the warm air contain energy that strengthens storms."
These are just a few examples of global catastrophes that scientists are linking to climate change: 

Hundreds of thousands of Puerto Ricans here in the Americas suffered power outages after Hurricane Fiona, the Category 4 storm that also recently struck Canadians with the same fate. 

Following Hurricane Fiona, Hurricane Ian submerged Florida, killing more than 100 people. The storm dissipated but soon regained strength before thwarting the Carolinas.

Even the 210 Freeway here in Rancho Cucamonga flooded in early September after a heavy rainstorm, another climate anomaly along with the devastating wildfires that charred the mountains of Southern California last year. 
In times of catastrophe, though, American infrastructure proves effective. Drainage and sewage systems swiftly siphon floodwater. Moreover, government agencies provide necessary aid and resources. 
In Florida, US government organizations like the Federal Emergency Management Agency (FEMA) launched widespread initiatives to aid disaster recovery within a day. 
However, it doesn't help that Pakistan's population is on the economically disadvantaged side of society. Most people in Pakistan cannot afford the means to survive, especially in a time of extreme political strife. 
For places like Pakistan, a country that contributes to less than 1% of global carbon emissions, the climate crisis is a frightening reality, a soon-to-be reality for the rest of the world. 
"It's going to change our ability to grow food, and it'll be the poor who will suffer the most," said Sealy. "The sad thing is that the people who are making the CO2 are not the people who are going to suffer from it."
"
The sad thing is that the people who are making the CO2 are not the people who are going to suffer from it.
— Berenice Sealy
That is why the United States must donate and provides resources and support to the people of Pakistan.
"Climate change is real because you can see it in the weather, like it should be taken seriously because you see it every day," senior Maala Noor, president of RCHS Garden Club, said. "There are a lot of other countries that have a lot of money and resources but they do not share."
How you can help
Noor's mother recently traveled to Pakistan to donate to and help displaced people. Regarding her mother's experience, Noor said, "The one thing we can do is help those in need. People need supplies, they need better places, they need homes that can stand the water, and they need places where people care for them."
The BBC reported that the U.N. has officially launched an aid appeal as of August 30, 2022, to help out those affected by the natural disaster in Pakistan, but help is still needed. 
In a written report, the Congressional Research Service states that 5.2 million people require humanitarian necessities such as food, water, protection, and health care. 
Countless Islamic organizations provide direct relief for flood victims, including Islamic Relief USA (IRUSA). 
They have provided shelter and food rations and have also been fighting the more significant issue at hand, climate change. The IRUSA has raised approximately $340 thousand to help with the monsoon floods.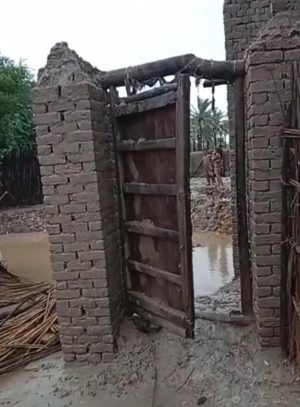 UNICEF, the well-known international relief organization, also founded a campaign to help fund relief for flood victims.
However, the best thing RCHS students can do to reduce climate change is "use less electricity and not drive as much," said Sealy, "but really, it needs to be corporate-wide, country-wide, there needs to be political force behind it." 
As the people of Pakistan begin to move back into their homes, we must reflect on the state of rapid climate change.  
To help Pakistan and other countries affected by climate change, arguably the entire world, Sealy said, "Vote. Do your research on candidates and vote for people who are willing to make the changes to reduce climate change. Getting educated and spreading awareness is one of the most important things we can do."
Leave a Comment
About the Writers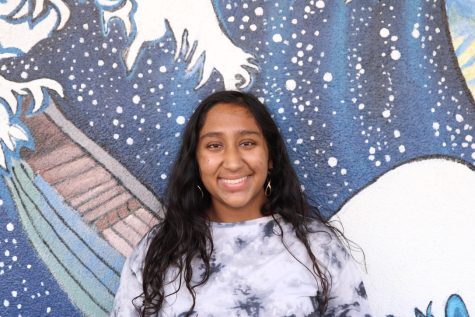 Nimrah Khan, Editor-in-Chief
Nimrah Khan is a senior at RCHS, and this is her third year in journalism. She is the editor-in-chief of the school newspaper, The Cat's Eye. Her favorite...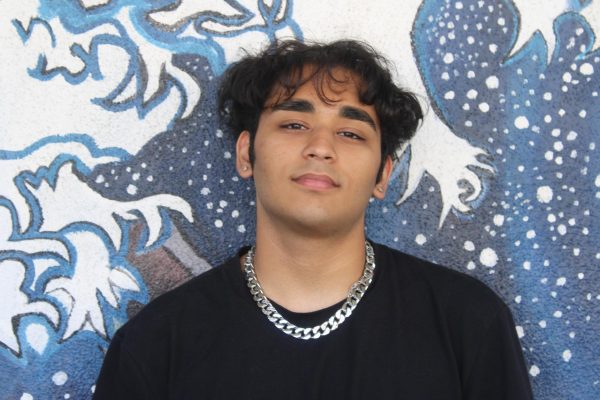 Saif Lakhwani, Assistant Editor-in-Chief
Saif Lakhwani is a senior at RCHS, and this is his second year in journalism. He is the assistant editor-in-chief of the school newspaper, The Cat's...