"The Nightmare Before Christmas" is a Halloween movie
As the spooky season arrives, many cult classic Halloween movies are brought back into the limelight by their dedicated fanbases, such as Tim Burton's "The Nightmare Before Christmas," released Oct. 13, 1993.
Many love this movie because of its amazing animation style and carefully written compositions, however, a main debate among the fans is if the film is either a Christmas or Halloween movie.
Although the fans that believe it is a Christmas movie put up a good argument, the film is clearly a Halloween movie.
Even though the movie's main focus is on Jack Skellington taking over Santa's job because of his disinterest in Halloween, and even with a lot of Christmas elements, Halloween is still is the forefront of the movie.
The opening song to the movie, "This Is Halloween" is not only directly stating, "This is Halloween, this is Halloween," but it also describes terrifying creatures. For example, some of the lyrics in the song state, "I am the one hiding under your bed. Teeth ground sharp and eyes glowing red."
The rest of the music throughout the movie is written in a minor key by composer Danny Elfman. Typically music written in minor keys adds an overall darkness and ominous feeling.
Elfman himself, in fact, said in an interview with USA Today, "It's obviously about Christmas, but for me, it's a Halloween movie."
And even though the time in which the story takes place is from Nov. 1 to Dec. 25, the main setting of the movie is the fictional town of "Halloween Town."
More importantly, the fact that the main villain of the movie is the boogeyman, Oogie Boogie simply proves that this is a Halloween movie. He is illustrated as a burlap sack filled with insects and spiders, with a snake for a tongue which re-establishes the movie's legitimacy as a Halloween movie.
Other frightening titles commonly watched around the Halloween season, including "Corpse Bride" (2005) and "Frankenweenie" (2012), are also examples of claymation movies by Burton, following the same dark themes.
Burton is notorious for creating twisted and chilling stories, such as "Edward Scissorhands" (1990), whereas a jolly Christmas movie would be unnatural for Burton without a fearsome spin on it.
For anyone still on the fence about whether this movie is a Christmas or Halloween film, the director himself, Henry Sellick said in a Q&A at Colorado's Telluride Horror Show Film Festival, "It's a Halloween movie."
Whether this film is a Christmas or Halloween movie is still up for debate. The ambiguity of the true answer is what makes the movie beautiful, where many viewers believe it is up for interpretation and it allows them to enjoy Burton's work during both holiday times.
Leave a Comment
Your donation will support the student journalists of Rancho Cucamonga High School. Your contribution will allow us to purchase equipment and cover our annual website hosting costs.
About the Contributor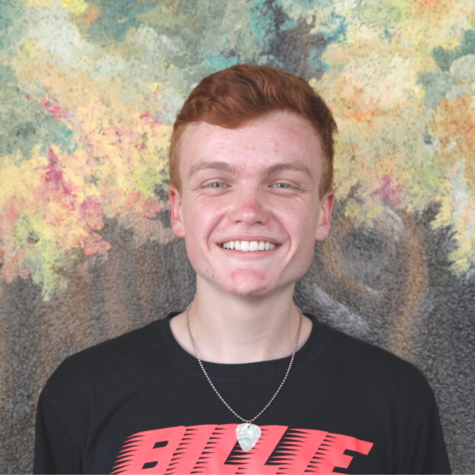 Ty Waymire, Staff Reporter
Ty Waymire is a senior at RCHS, and this is his first year in journalism. He is a staff reporter for the school newspaper, The Cat's Eye. His favorite...