"She-Hulk" smashes gender stereotypes
With phase four, The Multiverse Saga, of the Marvel Cinematic Universe comes a new era of Marvel superheroes. The MCU has met demands from fans for a more inclusive cast and storylines. 
As of Aug. 18, 2022 "She-Hulk: Attorney At Law" has been a hot topic of conversation throughout the community. Much like the last female led TV show, "Ms. Marvel," "She-Hulk: Attorney at Law" has been repeatedly criticized for advocating strong female characters in a very male dominated film category.  
Before the initial release of the series, many MCU fans had taken it upon themselves to express their issues in the reviews for "She-Hulk: Attorney at Law." Upon the release of the show with one episode, many fans took to the reviews once more to voice their hatred towards the main character Jennifer Walters. 
"Couldn't stand the lead character or her coworkers/friends," said one reviewer on the official IMDb website. Another reviewer said, "Disney needs to stop ruining everything they touch. Every show now is a complete joke." 
Another topic of conversation regarding the show is the inclusion of a mainstream celebrity, Megan Thee Stallion. 
In the third episode of the show, "The People vs. Emil Blonsky," Megan Thee Stallion was introduced as herself in the MCU. Although receiving mixed reactions, many people, including students at Rancho, believed the inclusion of Megan Thee Stallion was unnecessary and convoluted. 
"I like Megan [Thee Stallion], but I think it was out of place and it messed up the whole timeline," said freshman Bailee Small.
Small continued and said, "If they are going to add a real life person in the MCU, it makes you wonder what else could be out there."
However, not everyone agrees. Some students at Rancho enjoyed seeing Megan Thee Stallion in the show. 
"I think it's funny and a good way to reach wider audiences," said senior Nathan Biloki. "It was made more of a big deal than it should've been. It doesn't really matter that much." 
The show currently has 2.2 stars on audience ratings and a 5.1/10 on the official IMDb website. With only five of the nine episodes having been released, it is unclear whether the reviews will continue this trend or if the tides will turn in the support of "She-Hulk: Attorney at Law."
Leave a Comment
About the Writer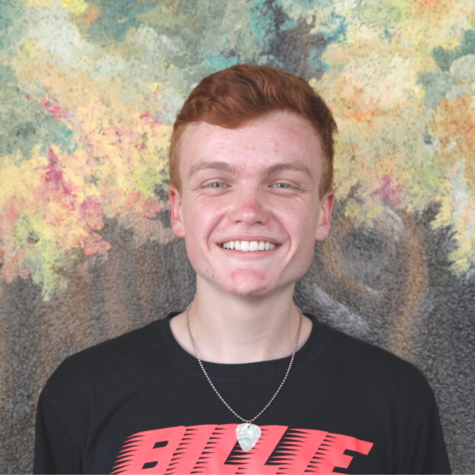 Ty Waymire, Staff Reporter
Ty Waymire is a senior at RCHS, and this is his first year in journalism. He is a staff reporter for the school newspaper, The Cat's Eye. His favorite...