The life of girls varsity tennis
Tennis is a sport that is all about friendship, sportsmanship, and fun. 
The Rancho Cucamonga High School girls tennis team gathered to play a five-day round-robin style tournament against Alta Loma, Chino Hills, Serrano, Saint Lucy's Priory, and Etiwanda. 
Beginning on Tuesday, Aug. 23,  varsity defeated Alta Loma High, with a score of 17-2.
The next day, they played Chino Hills High School and demolished them with a score of  9-3. 
On Thursday, they won 12-0 against Serrano High. On the fourth day they played Saint Lucy's Priory and won 12-1, and then they beat Etiwanda with a score of 12-0.
According to RCHS tennis coach Daniel Moisa, senior Laura Som is the number one singles player and one of the best tennis players at RCHS. 
Som prepares for tournaments by warming up alongside her teammates, practicing mindfulness and hydrating. She began playing tennis with her dad and says the best tennis players have a good mentality and patience. 
Her best moment on the court is bonding and working with the team. However, she loathes dealing with cheaters and poor sportsmanship. 
Som said her main weakness is her mental game, which she will improve by motivating herself and having self-love. Som said,  "My athletic desire to play and passion for the sport makes me a great athlete." 
Managing athletic responsibilities and school can be challenging, but her organization and time management strikes a balance. 
Her teammates describe her as a "slaying beast," said junior Sofia Paradowski.  
The number one doubles team Pragnya Korti and Aarya Shama Vats are double trouble on the courts. Korti and Vats said the best way to warm up before a match is to hydrate and hype each other up. 
Vats began playing tennis with her dad when she was four Korti also began playing young due to her boredom. They both believe the best part about tennis is character development. Their worst moments on the court were when they lost a point due to a lack of communication. 
Coaches Moisa and Jaime said Vats is a "fiery, passionate person who doesn't take no for an answer" and Korti is a "determined, hard-working young lady."
The lives of varsity tennis girls are hectic.
View Comments (3)
About the Contributor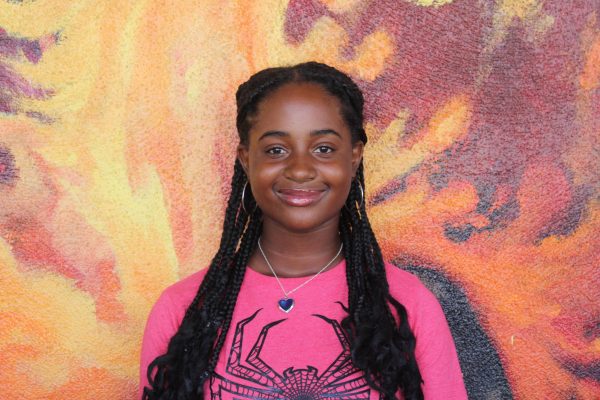 Bailee Small, Student Life Editor
Bailee Small is a sophomore at RCHS, and this is her second year in journalism. She is the section editor for student life for the school newspaper, The...