Bob Ross Club paints sadness away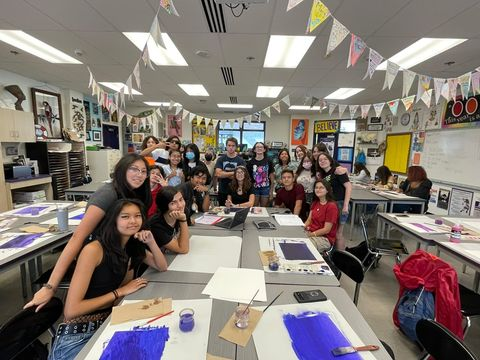 Rancho Cucamonga High School is home to a widely diverse number of clubs. One of these clubs happens to be the Bob Ross Club, which focuses on bringing the spirit of Bob Ross's work to the students of RCHS every Wednesday after school in H202. 
Bob Ross was an American painter, art instructor, and television host known for his remarkably positive outlook on the world. He hosted the popular television show The Joy of Painting and garnered a cult following of his work. Although he was born and lived in Florida, it's clear he made a huge impact on the world; so much so that even RCHS has a club dedicated to him and his work.
The Bob Ross Club has significantly influenced campus culture. It spurred from a segment in which the founder of the club, Marcus Adams walked around the RCHS quad, asking random questions to passersby lucky enough to get featured on the RCHS TV Bulletin. 
One of the questions he asked was whether or not he should start a Bob Ross club.
"And me being me, I went and did it," Adams said.  
Adams is a very enthusiastic student when it comes to the arts and entertainment, and you can see it in practically anything he's doing, whether it's a Bulletin segment or club activity. 
Adams mentioned that he loves making a positive impact on campus. He is extremely close with his vice president Alessandro Salvatore-Cuorvo, and Adams thought he would've made a natural fit as vice president of the club. 
"The segment Marcus did inspired me to get involved," Salvatore-Cuorvo said. He added that making an impact is imperative in uplifting spirits, which is what we all should aim to do.
Ms. Katie Coon, an art teacher at RCHS and advisor of the Bob Ross Club, was clear about how positive she thought the Bob Ross Club was. 
"I grew up watching Bob Ross, so yeah, you could say that it was easy for me to agree to be the advisor for the club," Coon said. 
She also expressed the impact that it had on her, and that she would want to bring that to RCHS too. 
"[Since I'm an Art teacher,] I sometimes will stop the episode and go through the techniques shown on screen and really guide everyone through it," said s Coon. This brings extra value to her being the club advisor. It's not just about providing a place where people can be themselves, it's also about having a place where students can learn the beauty of art, even if they aren't artists from the start.
"We get a lot of [different] students. Some that are artists, but also athletes and some that are more math and science focused," Coon said. This proves that not only does the Bob Ross Club harbor a safe space for RCHS students, but also expands students' outlook on art.
"It's introducing [students] to something familiar, but also about getting art in front of students that might not get into it otherwise," Coon said. "I guess you could say it's kind of like the Breakfast Club."
Even Mr. Jeremy Hansen, RCHS's Assistant Principal of Achievement is aware of the Bob Ross Club, saying that he loves the work that they do in their efforts to make a positive difference on campus. 
"Rancho is home to the most clubs out of any school in the district," Hansen said. He added that he believes  Bob Ross Club fits in perfectly at Rancho because of the unique and impactful experience it offers. 
"It provides an opportunity for artistic expression, and anytime you do that it makes a huge impact on our school," said  Hansen.
Hansen also thinks that the club reinforces the message that the RCHS staff wants every student to know. 
"Every student deserves a place to belong," Hansen said.
Bob Ross Club held its first meeting on Wednesday, Aug. 24, 2022.  
At the first meeting, junior Alyssa Do said she found the Bob Ross club to be extremely impactful and positive in her life, as she's very busy with some of the classes she's taking. 
The impact and importance of the Bob Ross Club is undeniable. It provides a safe space for many people of all demographics to explore their artistic skills and abilities. To have this mixed group of people come together and bond over their interest in the arts is amazing, and to have such a magnetic presence like Bob Ross as an influence on campus is so joyful and inspiring for many students on and off campus.
Leave a Comment
Your donation will support the student journalists of Rancho Cucamonga High School. Your contribution will allow us to purchase equipment and cover our annual website hosting costs.
About the Contributors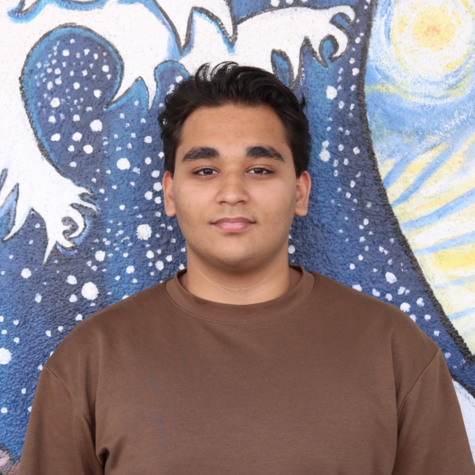 Saif Lakhwani, Sports Editor
Saif Lakhwani is a junior at RCHS, and this is his first year in journalism. He is the sports editor for the newspaper, The Cat's Eye. His favorite thing...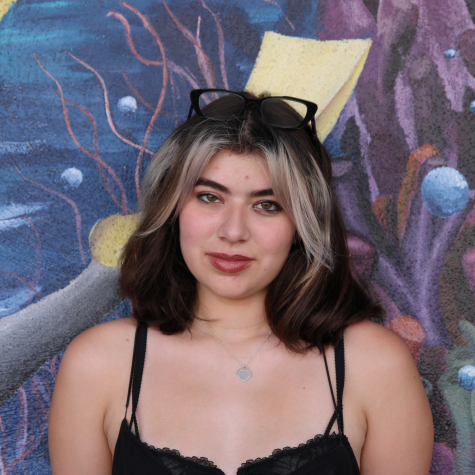 Luciana Martin, Staff Reporter
Luciana Martin is a junior at RCHS, this is her first year of journalism, and she hopes to continue. One of her favorite things about journalism is how...