King's Fish House food review
King's Fish House is a well-known and popular seafood restaurant located throughout Southern California. It's a relaxed restaurant chain owned and operated by Sam and Jeff King. King's Fish House offers a great menu of fish, seafood, and a variety of alcoholic beverages.
I've personally been to our local King's Fish House in Victoria Gardens three times. The last time I was there, I had an enjoyable time. The atmosphere of the restaurant was calm and comfortable, even when seated on their patio, which definitely added to my experience there. 
During one of my visits to King's, I wanted to try something new and different from what I usually eat so I ordered the delicious lobster crunchy roll. It was a type of sushi that had lobster and asparagus. This was the first time I ate this type of sushi and honestly, it was good. With the lobster crunchy roll, I also ordered their caesar salad. The dressing was so good and the salad was a substantial size, so the meal was definitely worth it.
During my most recent visit, I had crab cakes and the California roll for an appetizer. Crab cakes are one of my favorite foods and something I order every time. They tasted amazing, crisp on the outside and when I bit into them I could taste the well-cooked crab. I recommend dipping the crab cake into the sauce that comes with it because it definitely enhances the flavor. 
Usually, you go to a seafood restaurant to eat seafood, but I really wanted to try their burger. For my entree. I had the cheeseburger with a side of fries. The burger was served with a brioche bun so it was bigger than a normal burger and very filling. It also came with a dill pickle. The food I had was a 10 out of 10, and I left satisfied.
Although King's is a seafood restaurant, they do have a good variety of food that they serve including sushi, pasta, fish, lobster, crab, salads, steaks, sandwiches, oysters, and chilled shellfish. 
I've never had a bad experience there. Their food is higher in the price range, but it does match the quality. I would definitely recommend this restaurant to someone who's looking for a good place to eat.
Leave a Comment
About the Writer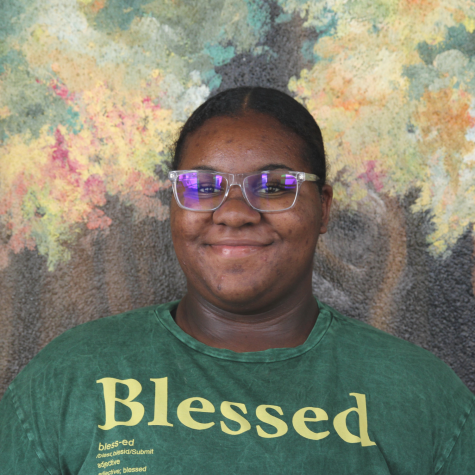 Sierra Hall, Staff Reporter
Sierra Hall is a senior at RCHS and this is her second year in journalism. This is also her second year being a staff reporter for the school newspaper,...