YouTube removes public dislike counter
Beginning November 10th, YouTube began gradually removing the dislike button counter from all YouTube videos. The option to dislike is still available to viewers, but the total count is private and only available to only the original video uploader.
YouTube enacted the change in order to combat increasing amounts of negativity on the site. Such negativity includes the unfair use of the dislike button in order to bomb a creator's statistics. The most prominent examples of this came from previous YouTube Rewinds and prominent video game trailers.
The change had the positive effect of helping creators' mental health and reducing dislike bombings. In an official statement on the YouTube blog, YouTube said, "experiment data showed a reduction in dislike attacking behavior." Their main testing audience for their experiment was smaller content creators.
Judging by how companies typically act, it feels as if YouTube is just using "smaller content creators" as a front to protect the most influential and money-making creators on their platform. Like every other company, they choose to prioritize a small group of their users rather than the majority.
YouTube's change will have an extremely detrimental effect on the site and will have the opposite results of the ones they desired.
YouTube is an extremely accessible site to both viewers and uploaders. As such, it's extremely easy to spread misinformation on the platform. Prior to YouTube's change, dislikes were used to inform others clicking into the video to warn them that the video may contain either controversial or outright incorrect information. Now that the dislike total has been removed, comments are the only way for people to express that a video may have incorrect information. However, comments can manually be disabled or deleted by the creator. That combination will lead to a dangerous effect where there's no way for a viewer to know the information being distributed is misleading unless they have prior knowledge on the topic.
Tutorial videos are also popular on the platform. Dislikes were used as a quick and easy way to gauge whether or not the content was both accurate and worthy of the viewer's time. This will have a negative impact on smaller content creators, as since viewers won't be able to tell the quality quickly enough, they'll shy away from those creators and visit the larger, well-established ones. I personally fall into that category, since I look at the like to dislike ratio first before deciding whether or not I should invest my time and continue.
Promotional videos will be skewed in favor of large companies now, too, with no room for public opinion on the site. As companies typically disable comments on their videos, the like to dislike ratio was one of the few ways to see how well the public received the promoted product. Now, at a first glance, it would appear that a product is well received simply by looking at the number of likes received.
Among YouTube's many recent changes, their removal of the dislike count on videos is by far one of the worst changes they have made. Indicators that were used to judge the quality and accuracy of a video are now removed, making YouTube a less reputable source to find surface-level information on a subject.
Leave a Comment
Your donation will support the student journalists of Rancho Cucamonga High School. Your contribution will allow us to purchase equipment and cover our annual website hosting costs.
About the Contributor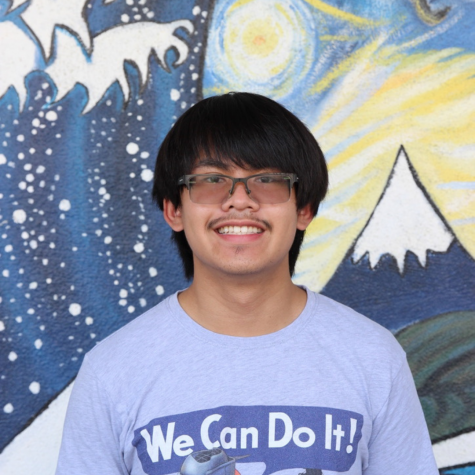 Matthew Rea, Assistant Editor
Matthew Rea is a senior at RCHS, and this is his first year in journalism. He is an assistant editor for the school newspaper, The Cat's Eye. His favorite...