Thanksgiving Food Review
As the leaves turn brown and the days get shorter, the holiday season settles in. Yet along with the installing of Christmas lights, lighting of menorahs, wrapping up of Diwali decorations, and decorating of trees, families are gathering around the table to share their favorite Thanksgiving meals. 
Among RCHS students, potato dishes seem to be the highest contenders. A sophomore at Rancho who wishes to remain anonymous supposes that this is because "anything with potato is always so creamy and just perfect." 
RCHS junior Aleena Haji said she loves mashed potatoes because "mashed potatoes are an all around fav and my family makes the gravy from the turkey, so it's bomb." According to Haji, the best mashed potatoes she has tasted by far were from Flemings, but she could not compare to the ones her mom makes. "A couple months ago Fleming's was basically as good as my mom's and my mom's are the best," said Haji. 
Moreover, Leo Gomez, another junior at RCHS, said his favorite Thanksgiving food is funeral potatoes "because I make them every time and they are so good." Taking pride in his cooking, Gomez said, "I made the best version of my potatoes on Thanksgiving Day."
 Yams are just as important as any other potato on the table, according to RCHS junior Evelyn Villenueva. She said, "it's sweet and contrasts with all the savory dishes, also marshmallows." 
However, a Thanksgiving dinner isn't reserved for turkey and potatoes. For example, RCHS Junior Maya Abdaljawwad said her favorite Thanksgiving food is an Arabic dish called Tabbouleh, which is a refreshing Levantine salad typically consisting of parsley, tomatoes, bulgur, and cucumbers seasoned with olive oil, lemon juice, and salt. 
Abdaljawwad said she enjoys Tabbouleh the most because "the sour and fresh taste makes my taste buds feel good, and it gets my day going well." She also explained that this dish is specially made for Thanksgiving since "it takes time to make because you have to cut a lot of parsley into very thin slices." 
While people enjoyed their favorite meal, whether it be turkey or even Tabbouleh, it is clear that many Rancho students prefer potatoes over any other Thanksgiving dish.
Leave a Comment
Your donation will support the student journalists of Rancho Cucamonga High School. Your contribution will allow us to purchase equipment and cover our annual website hosting costs.
About the Contributor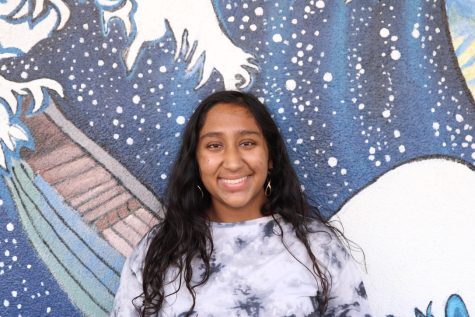 Nimrah Khan, Editor-in-Chief
Nimrah Khan is a senior at RCHS, and this is her third year in journalism. She is the editor-in-chief of the school newspaper, The Cat's Eye. Her favorite...