Holiday Gift Guide
With the holidays approaching, RCHS students are thinking of new creative ideas for gifts this season. From decorative presentation to thoughtful planning, many students are excited to create their gifts for friends and family. 
Some students like to give multiple gifts in a nicely-wrapped gift basket. RCHS senior Adanze Akams said she likes to give gift baskets, holiday cookies, and holiday-themed candles or scents. She said "I'd structure my gift bundle by having a bunch of related items in there and have them be a certain color or theme."
Akams plans on shopping at multiple stores this year for her list of gifts. She said, "I plan on shopping for presents at Bath and Body Works, Macy's, Victoria Gardens, or little boutique shops." 
RCHS senior Anna Keum said she likes to personalize gifts to a specific person depending on their interests and what they may need at the time. She said, "Depending on the person and what I've heard about what they're struggling with, I like to make care packages with things they might need."
Keum said she plans on shopping for gifts as well as supplies for her homemade gifts she will give out. She said, "I plan on shopping for gifts at Target if I want to buy finished products for my friends and Michael's if I need yarn or other craft supplies for my crochet gifts."
RCHS junior Jerome Ferrer said he likes to shop at stores that will have many options for everyone. He said, "I want to shop at Target and Ross because they have a lot of different options for different people."
Ferrer said he likes the variety stores give for different ages and interests. He said, "I like that the stores will have things like action figures to get younger people and other options for older people as well."
RCHS freshman Tara Constuble said she likes to be creative and create her gift criteria at the end of November. She said, "I like to plan a gift guide around the end of November and start shopping mostly on Amazon."
Constuble said she likes to give gifts that are sentimental to the person. She said, "I want to give gifts that are sentimental to the people I give them to, I also look specifically for gifts that we really connect on."
RCHS senior Eunice Park said she wants to be creative and make gifts because they tend to look cuter when they are decorative. She said, "I like to make gifts more personalized and it is a lot cuter when they are made with creativity."
Park likes to add little aspects if gift bundles are not very big. She said, "I do a bundle if I feel like I don't have enough presents for them, so I just add candy and maybe a toy for funzies."
Leave a Comment
About the Contributor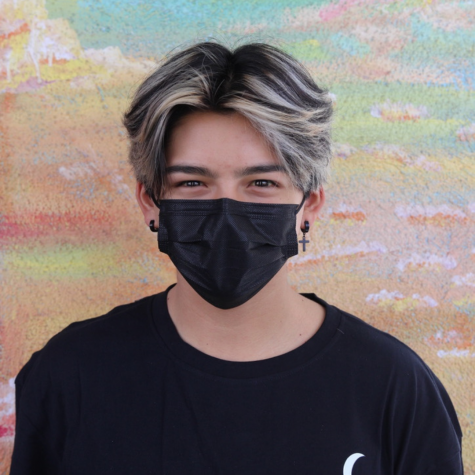 Luca Castaneda, Staff Reporter
Luca Castaneda is a senior at RCHS, and this is his second year in journalism. He is a staff reporter in the school newspaper The Cats Eye. Luca is interested...