Academic Decathlon
Founded in 1992 by Mr. John Nath and Ms. Karen Gerdes, the Rancho Cucamonga High School Academic Decathlon team is looking forward to another strong year. The team is headed by coach and English teacher Ms. Elysa Martineau and assistant captains, seniors Machelle Kabir and Connor Neely.    
There are many core topics that ACADEC covers: math, science, history, art, music, economics, literature and language. There are also subjective topics with real life benefits, which are speech, interview, and essay. 
According to Kabir, the ACADEC team takes tests that cover the core topics. During the larger county and state competitions, the team is also tested on subjective topics of speech and interviews. The ACADEC team prepares everyday during their 6th period class and after school on their own time. Speech and interview practices are also held on Friday mornings before the beginning of school.
"It's a competition that allows you to demonstrate your intellectual abilities that colleges really like to see and also gives you a space to hang out with really close people who are also intellectual minded," said Martineau.
"I felt I did okay. Once I got the numbers back compared to state, it did show that I did better, although I'll do even better if I keep studying," said sophomore Rayna Reyes.
"Being an assistant captain means that I need to set the overall example of what a strong decathlete looks like for the rest of my peers," said Kabir.
"I feel like we did fairly well for this time of the year but we still have quite a bit of work to do," said Martineau. 
ACADEC is looking forward to competing in the county competition on Saturday, Jan. 29 and Saturday, Feb. 5, 2022.  
"We've had ACADEC kids go to Yale, Stanford, Columbia, Cornell, Dartmouth, Princeton, basically every Ivy League besides Harvard," said Martineau. "It's also useful because you get a lot of individual awards at the competitions which means you get to list all of those on your college apps."
ACADEC is not looking for any new members for this academic school year. Anyone interested in joining the ACADEC team will have to wait until the end of this school year when choosing for next year's classes.
Leave a Comment
About the Contributor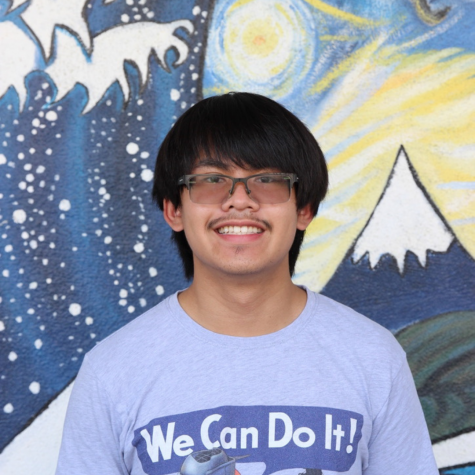 Matthew Rea, Assistant Editor
Matthew Rea is a senior at RCHS, and this is his first year in journalism. He is an assistant editor for the school newspaper, The Cat's Eye. His favorite...