Mental Health Awareness Club Reunites in Person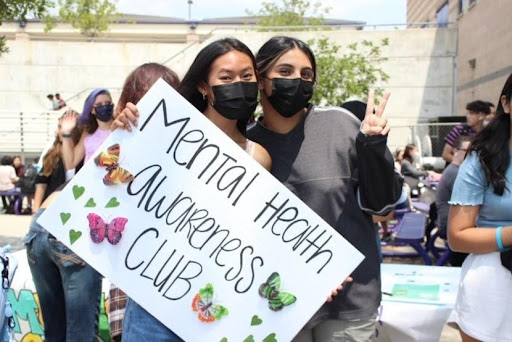 Mental Health Awareness Club is meeting this Thursday in person after a year of virtual sessions, striving to eradicate the stereotypes surrounding mental health, spread awareness, and provide RCHS students with support. 
The jarring transfer from Distance Learning back to normalcy and having to grapple with the current state of the world is draining for many students. However, Mental Health Awareness Club (MHA) will be reuniting in person, aiming to spread awareness and eliminate the negative stigmas about mental health while also helping students cope with their struggles.
Mylene Maranan, RCHS senior and president of MHA, described how COVID-19 and school closure affected the club. She said, "Our club still ran last year [over Zoom] and we checked in on everyone, you know the pandemic has been a collective experience." "I've heard a lot of the lack of motivation and how COVID-19 affected families. And our social life too has declined as well." 
To get around these obstacles, Maranan said, "We've had a lot of open discussions and talked about a lot of the issues students have been facing during the pandemic." 
While online MHA meetings were helpful for students, even featuring guest speakers and workshops, nothing truly compares to in-person interaction. 
Maranan emphasized the significance of in-person sessions for MHA. She said, "Being around people makes it more comfortable, and knowing that you're not alone really helps that aspect. And we also want to get the word out about mental health in our school because I feel like it wasn't addressed enough last year when it was the most important." 
Fortunately, MHA can gather in person this year, which provides many opportunities for the development of new activities and events.    
Maranan said MHA plans to "have more guest speakers since we couldn't do that as much last year. We also want to talk about different coping skills and actually practice them with other people." 
Maranan said that MHA has big plans for the school year. She said, "we do want to have more workshops and more hands-on activities. One of our main goals was to make care packages with essentials like blankets and snacks for people in need in Rancho."  
A crucial topic MHA anticipates discussing in person is September National Suicide Prevention Month.
According to Maranan, MHA will "have a meeting on that and address it on social media and try to get the word out." She also plans to "talk with ASB to bring more awareness" and to make yellow ribbons in recognition of National Suicide Prevention Month. 
Moreover, Maranan said, "we're also going to discuss suicide warning signs and how you could support a friend." 
Maranan wants to get students involved in spreading awareness by making posters, speaking on the bulletin, and having a mental health week. 
Navigating high school alone, surrounded by stigmas about mental health can be challenging, especially during one of the toughest times in our history. Maranan said "Mental health affects everyone and I feel like a lot of people aren't educated on it. There's obviously the negative stigmas about it and students are affected by them a lot." 
The Mental Health Awareness club is open to anyone interested in learning about mental health or seeking support. MHA meets every Thursday, starting Sept. 16, in J109 during first lunch and D102 during second lunch. 
Leave a Comment
About the Contributor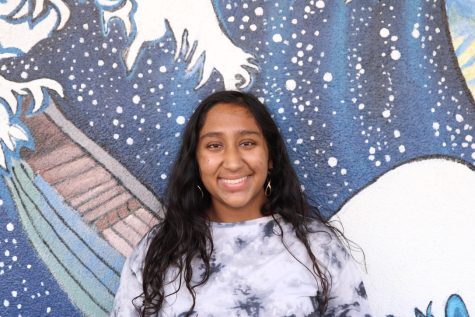 Nimrah Khan, Editor-in-Chief
Nimrah Khan is a senior at RCHS, and this is her third year in journalism. She is the editor-in-chief of the school newspaper, The Cat's Eye. Her favorite...