Theatres are Opening in Time for New Blockbusters
As the number of Coronavirus cases decreases, movie theatres are now opening in San Bernardino County. Many RCHS students are excited that movie theatres will finally be open for the first time since March 2020. As movie theaters open, they will still follow covid guidelines. 
Local AMC Theatres have now opened with new blockbusters. The theatres have many guidelines to keep patrons safe and socially distanced. On their website, amctheatres.com, safety guidelines include masks required for entry, reduced auditorium seating, and hand sanitizer stations. Each theatre will take precautions to meet all guidelines for safe viewing.
RCHS junior Jonah Camacho is happy to hear that people will see movies in theatres again. Camacho said, "I will go in the future. A movie experience in theatres is unmatched by any other!. I am happy that they are opening as long as it is safe for guests to enter without risk."
AMC will now release new blockbusters that many RCHS students look forward to. Many movies have had a change in release dates because of Covid-19. Now, these movies are releasing in the summer which many students are excited about. 
RCHS junior Tina Ngyuen said, "I am excited that the movies will finally be opening. I am waiting to see Luca, Miraculous Ladybug Awakening, and Encanto." Ngyuen does not think there are any issues with the social distancing guidelines. She said, "I don't see any problem with it as long as people are following the CDC guidelines."
RCHS senior Brenden Shackelford said, "I do want to go see Demon Slayer and Mortal Kombat; those are the top two I'm most excited about." Shackelford is interested to see how theatres go about social distancing. He said, "I feel like it'll be an interesting experience to see how everything is changed in moderation to stay safe."
RCHS junior Jonah Camacho said, "I certainly want a chance to see the much anticipated Black Widow movie that is coming out in July." Camacho believes guidelines are essential and should come first. He said, "I am happy to hear that they are opening as long as it is safe for guests to enter without risk.
Some students prefer to distance and stay home rather than go to the theatres so soon. Students may be trying to be safer while others may just enjoy viewing a movie from home than they would in a theatre. 
RCHS senior Brenden Shackelford said, "I don't plan to go to the movies because I generally want to social distance and watch movies from home." Shackelford said he believes the guidelines may or may not be effective. He said, "I think the guidelines could possibly be effective, but I don't think the theatres will be clean enough for them to work."
RCHS junior Sheryl Anand said, "I'm not too big of a movie person, but it's nice to see things open up again!." Anand prefers to watch movies from home rather than a theatre. She said, "I will be watching from home but I am so excited to see new movies with friends next weekend!"
There are many new movies coming to theatres and streaming services that many RCHS students look forward to viewing with family and friends. Whether that will be in theatres or on a streaming service, it depends on the person. 
Happy viewing, Cougars!
About the Writer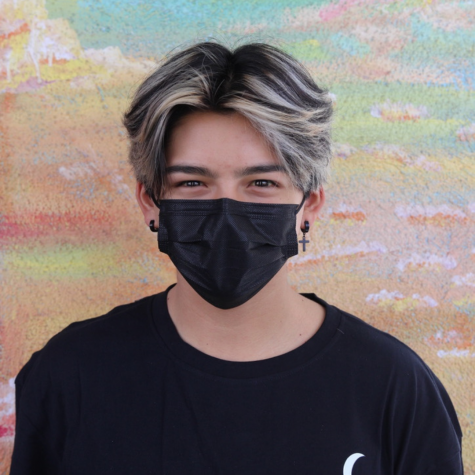 Luca Castaneda, Staff Reporter
Luca Castaneda is a senior at RCHS, and this is his second year in journalism. He is a staff reporter in the school newspaper The Cats Eye. Luca is interested...