Farewell Mr. Zaldivar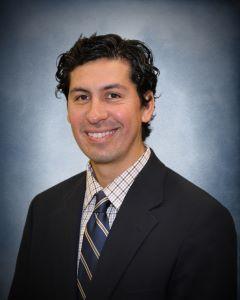 We all know that goodbyes are bittersweet, and this year, we bid farewell to our Principal Mr. Eduardo Zaldivar.
The cougars at RCHS had the opportunity to learn a lot this year with the support of the principal, which is going to be of great use in the future. 
Mr. Zaldivar spent his years educating students. Zaldivar said, "As a graduate of the first graduating class of our school, I could not be more proud of our school community." 
There is no doubt in my mind saying that he is a skilled, open-minded, generous, knowledgeable, humble, courageous, responsible, and highly respected person. The students will always remember that whenever there was any challenge, he was always standing with us. 
Throughout the pandemic, he was an outstanding representative of the Rancho way and committed to promoting excellence in education. 
Now we would like to open it up to the students that would like to say a few words to Mr. Zaldivar.
Senior Cayla Mathias said, "Mr. Zaldivar, I just want to personally say thank you for everything that you have done this past year! Despite the circumstances, you dedicated so much time and work for RCHS this last year and I am so blessed that I got to work with you and see how much effort you put in! Although I am a senior and also leaving, I am very sad to see you go! You are so amazing and so inspirational! It was such an honor to have you as our principal! Praying for many blessings and growth for your new adventure!"
Junior Haaniya Saulat said, "Mr. Zaldivar! I'm so sad that your time here with us was so short. Thank you for putting in so much love and hard work in order to make this difficult school year a better experience for all of us. We will miss you very much!"
Senior Ever Cooke said, "Thank you for striving for the best for Rancho during a whole year of online/hybrid learning"
Junior Alexandra Rose Mirman said, "You are very considerate and I love seeing you around at various school events"
Junior Sofia Benigno shared, "Hi, Mr. Zaldivar! Even though we only had you for this year, you always greeted us with such a positive attitude, a smile, and encouragement. We'll miss you!"
Senior Domiana Almusleh said, "Thank you Mr. Zaldivar for impacting me during your short time at RCHS. Your encouragement and advice will always be with me."
As a pating note from Mr. Zaldivar to the cougars, he wholeheartedly states, "It has been a true honor and privilege to serve as principal of our school, as you know, it is a remarkable school that has an outstanding reputation in our region and our state and really across our country. We have an excellent staff, amazing students, and parents that care deeply about our community. This year has been the most challenging year in the history of education and despite all of that, our students, staff, and community have exhibited a resilient attitude!" 
On behalf of all the students and staff of RCHS, thank you for giving us a year of your time through the pandemic. We wish you all the best.