Campus Construction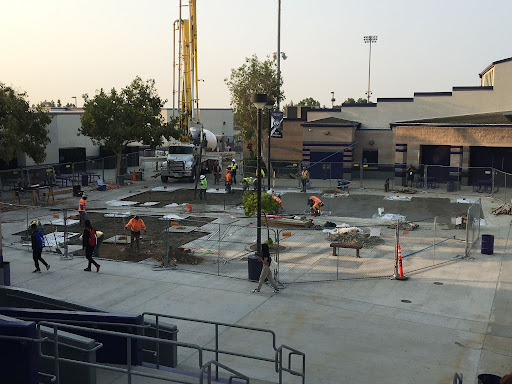 When students returned to campus on Monday, August 9, they found large portions of the main quad cordoned off with fences. The main quad was, and still is, undergoing upgrades to add shaded areas for students during lunch. 
Construction on the quad began in May 2021 after the last day of the 2020-2021 school year. While the quad was supposed to have been completed before the start of this school year, according to Dr. Sherry Berwick, the Assistant Principal of Facilities, it was delayed due to state inspectors discovering uneven ground. 
Dr. Berwick said Rancho needed to replace all the concrete in the quad to make it more accessible to handicapped students. The construction in the quad is expected to be completed within the coming weeks, reopening the quad and allowing for a smoother flow of students during passing periods. Shade structures are expected to be seen by the start of the week of August 30. 
The shade structures in the quad are part of a seven-step modernization plan being rolled out by the school. According to Berwick, funding for the modernization plan was acquired through Measure P in 2018, a bond measure that was set to allocate over $1.1 billion to San Bernardino County college districts. Chaffey Joint Union High School District received part of the $700 million that was requested by the Chaffey Community College District.
The modernization plan began in 2017 with the K Buildings receiving an additional floor. Since then, upgrades have been made across campus, twelve classrooms at a time, with the affected classes being relocated to the X and Z portable buildings. The G Buildings finished construction over the weekend of August 21-22, with the H Buildings planned to be completed in the coming weeks, completing the upgrades to the west side of campus. The final phase of the modernization plan is set to complete by April 2022.
Leave a Comment
About the Contributor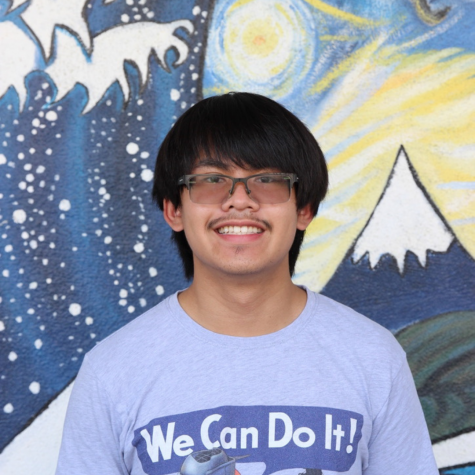 Matthew Rea, Assistant Editor
Matthew Rea is a senior at RCHS, and this is his first year in journalism. He is an assistant edotor for the school newspaper, The Cat's Eye. His favorite...